Meet our AI-Generated Model Portfolio
Introducing our AI-generated Posed Model
Portfolio – the perfect foundation to create high-quality on-model imagery with Posed.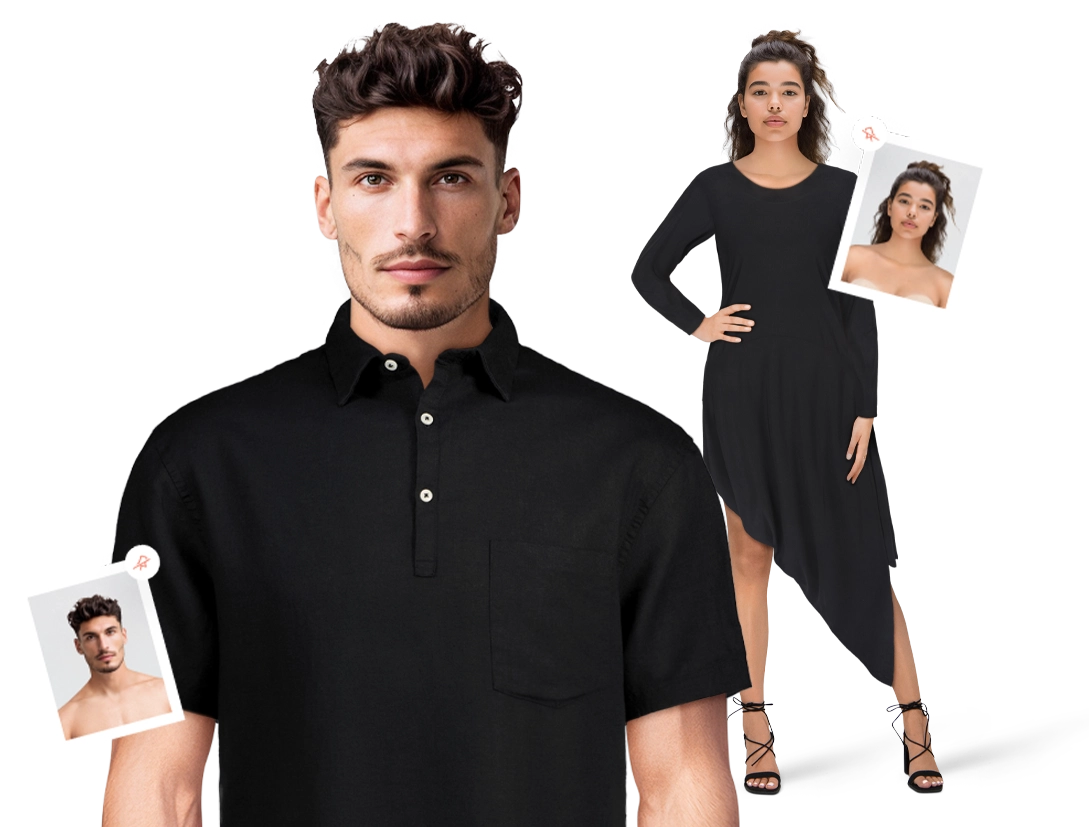 Meet our AI-Generated Model Portfolio
Introducing our AI-generated Posed Model Portfolio – the perfect foundation to create high-quality on-model imagery with Posed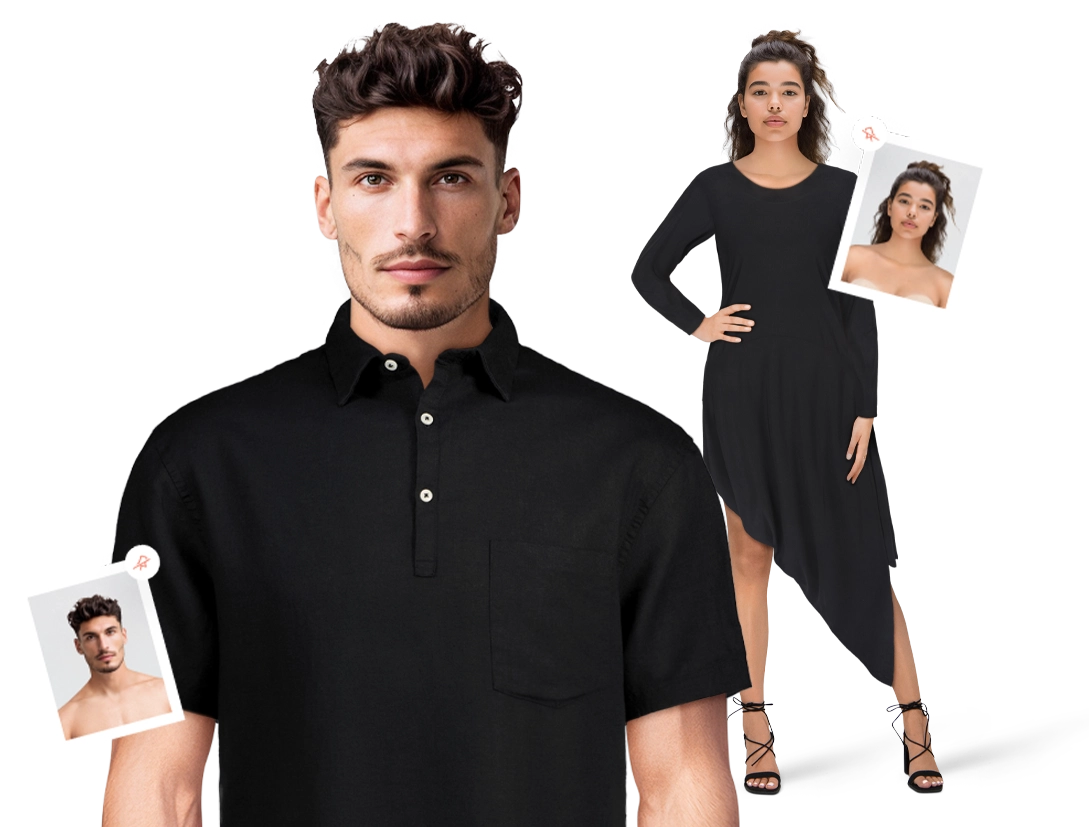 The perfect match with POSED
With the power of advanced machine learning and AI, POSED seamlessly merges basic model imagery with standard product shots, resulting in impressive, lifelike on-model imagery that performs exceptionally well. The models within the Posed Model Portfolio consistently provide a flawless match, ensuring consistent quality every time.
"Modelize" Your Product Pages
Using AI tools like MidJourney to the fullest extent, we have created a large, ever-growing portfolio of models. And although they are virtual, they are incredibly realistic and ready to make your product detail pages shine. You can effortlessly replace your existing on-model imagery at a fraction of the cost and introduce models to showcase products for categories you haven't used models in before.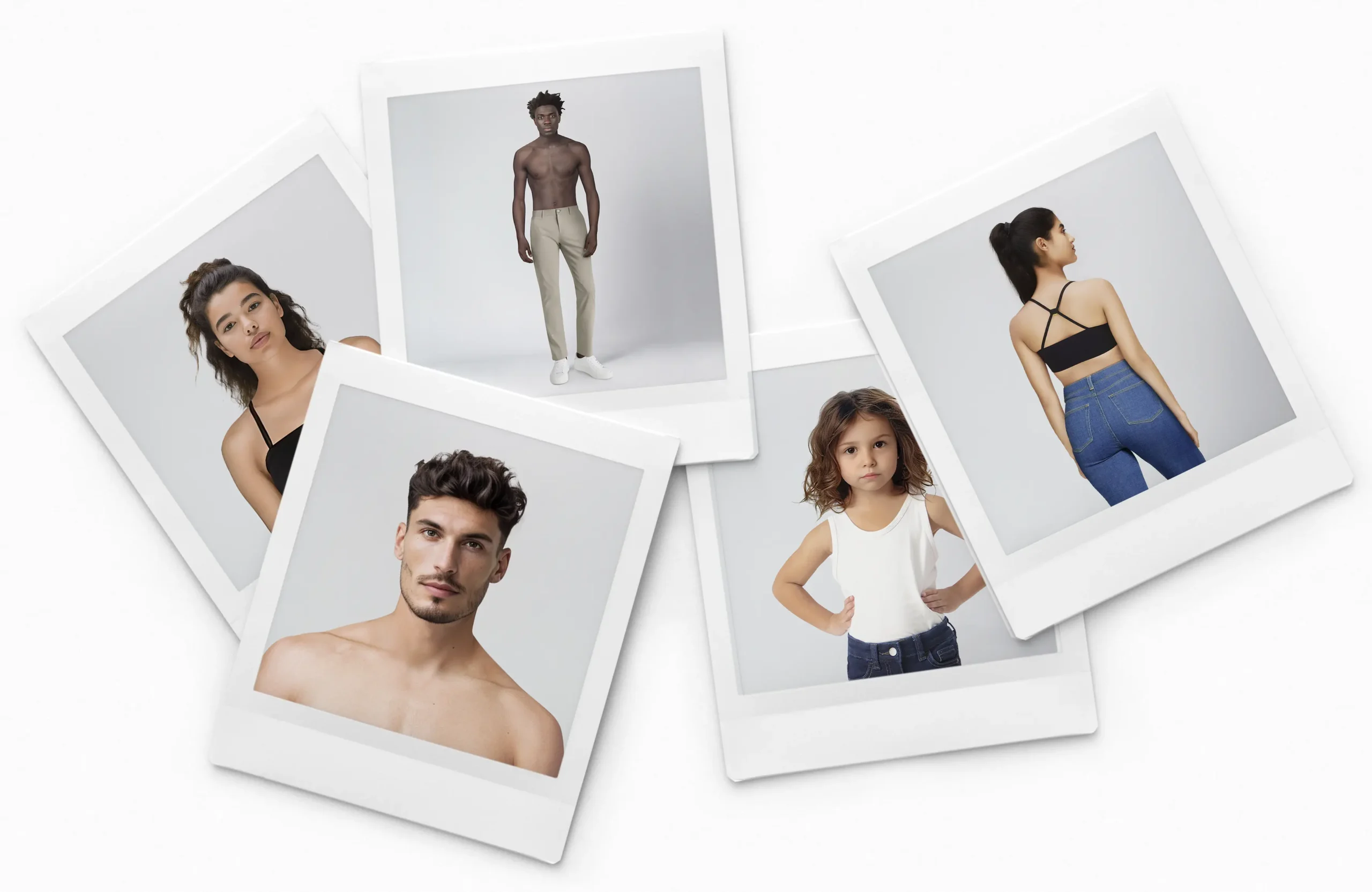 WHY POSED MODEL PORTFOLIO
Our portfolio offers a multitude of benefits that will elevate your ecommerce platform and content to new heights. With our AI-generated models, you gain access to a comprehensive solution that simplifies the model selection process, enables seamless model replacements, and enhances your product imagery. Don't miss the opportunity to experience these advantages firsthand – give it a try today!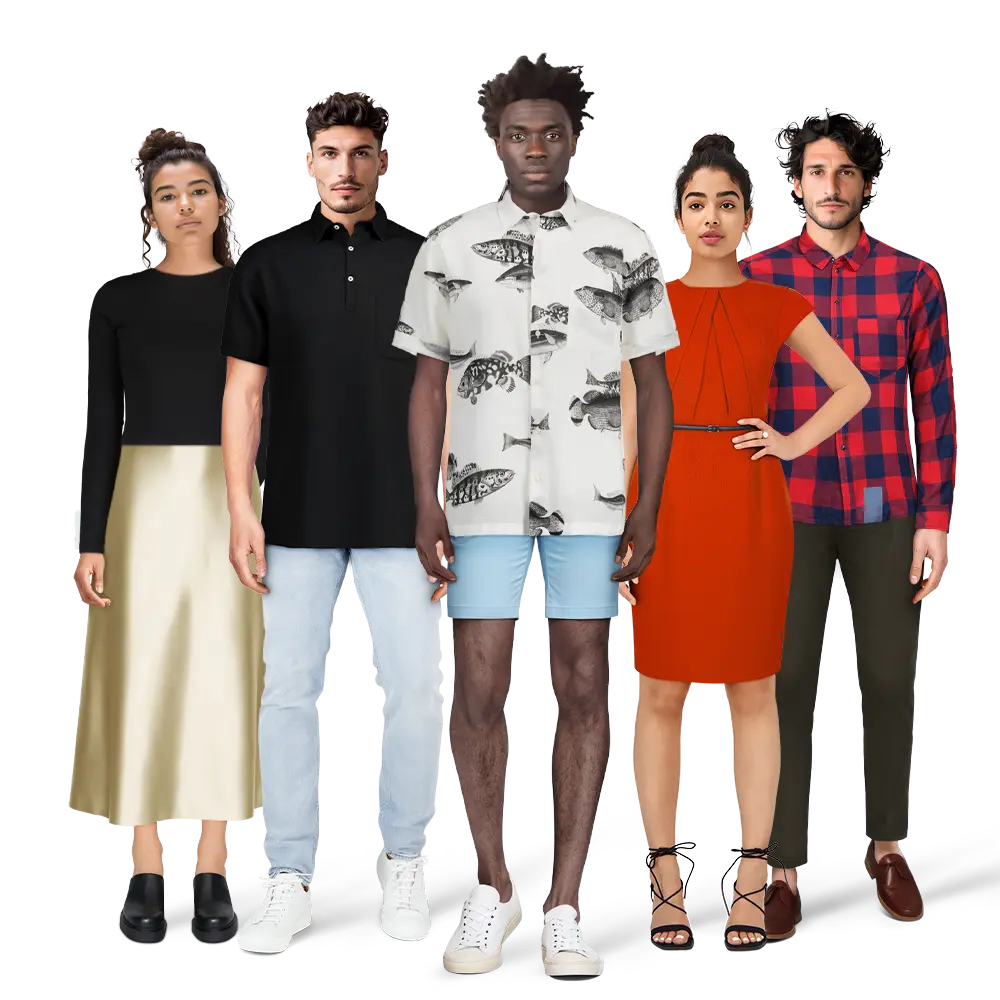 Streamline Model Selection
Posed Model Portfolio allows you to quickly and easily select models to create on-model imagery, saving you time and effort. No more sifting through countless images or hiring models for every photoshoot!
Seamless Model Replacement Made Easy
With the Portfolio, replacing your current "real" models is easy. The realism of the AI models guarantees high-quality results. Freshen up your platform or switch things up for a new campaign with ease.
Enabling easier testing
E-commerce performance thrives with consistent CRO testing. Now you can create assets for A/B testing faster and easier than ever before. Test poses, eye gaze, body types etc. using the wide variety of models.
See the quality of the POSED On-model imagery yourself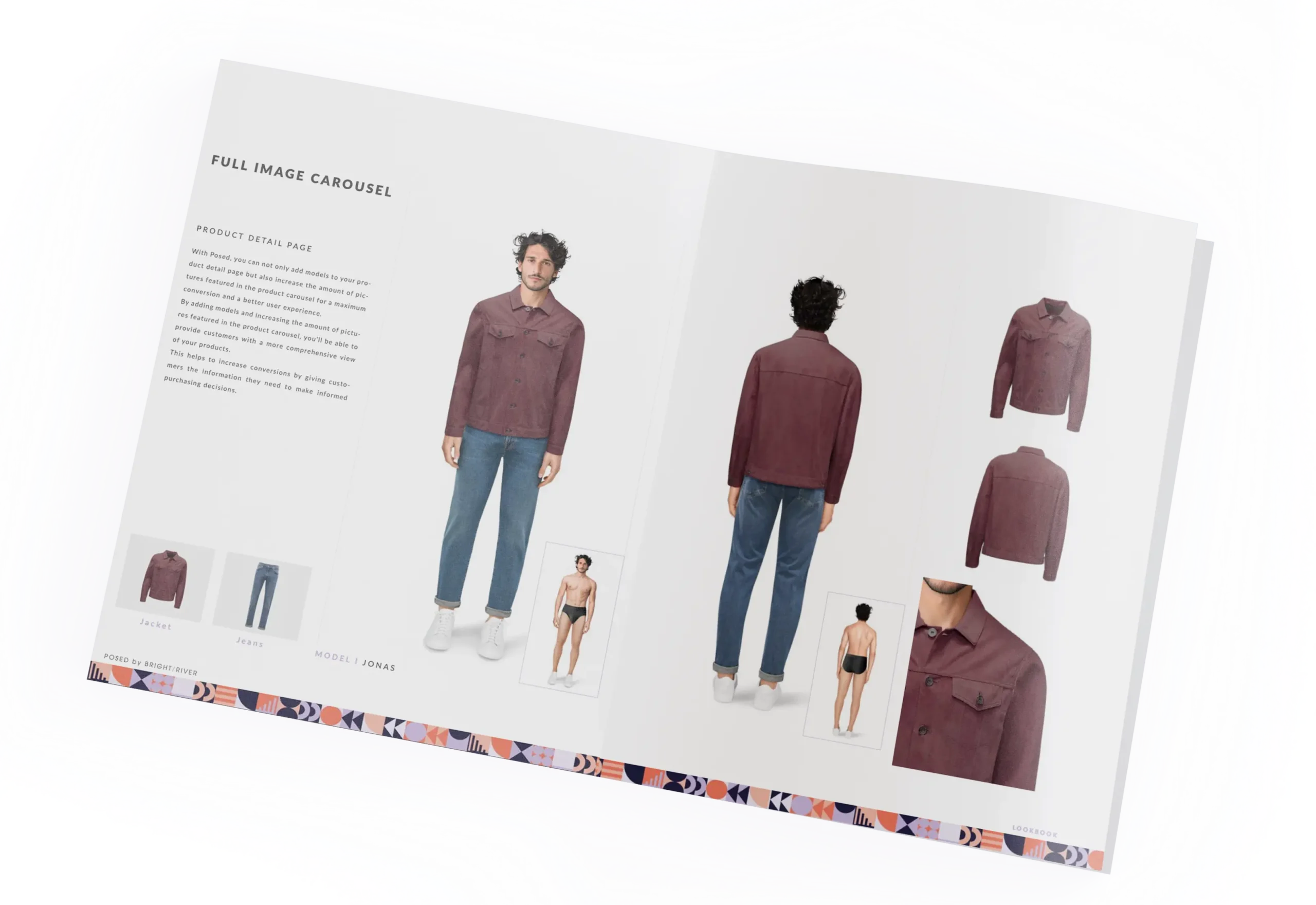 WHERE POSED MODEL PORTFOLIO
Perfect for your on- and offline content
Posed Model Portfolio is the perfect solution for brands seeking to enhance their online and offline content. Whether you're creating product imagery for your webshop, social media, lookbook, or ads, our technology makes it effortless. Try it today and experience the benefits firsthand!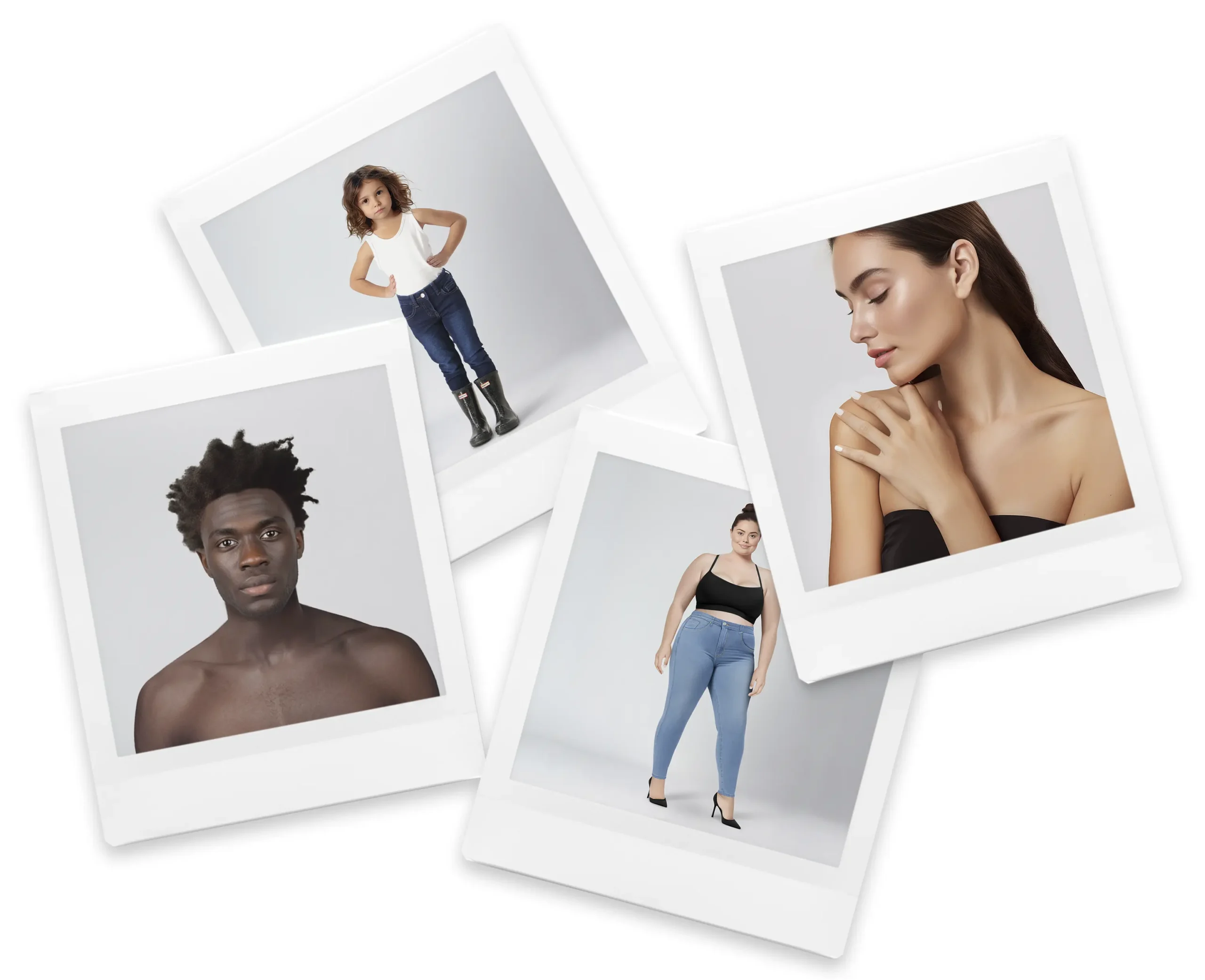 Experience the freedom of using models without time or legal restrictions. No need to worry about model availability or image rights—our technology takes care of it all! Stay ahead of the competition with our innovative approach to model selection and imagery. Launch your new collection or showcase new items overnight, without the need for live model shoots.
By following these simple steps, you can easily find the perfect models for your brand and select poses that will make your products stand out. Our AI-generated model portfolio takes the hassle out of model selection and allows you to showcase your products in the best possible light.
BROWSE THE PORTFOLIO
Log in to our platform and browse through our portfolio of AI-generated models. You can filter by different characteristics such as age, gender, ethnicity, and more to find models that fit your brand's aesthetic.
CHOOSE YOUR MODEL
 Once you've found the criteria that fit your brand, select them to view the matching models. Our technology generates multiple models for each criterion, allowing you to choose the ones that best showcase your products.
SELECT SHOTS AND POSES
Browse the different poses generated for each model and select the ones that will make your products stand out. You can choose poses that highlight specific features of your products or convey a certain mood or emotion.
Request your very own model
The POSED Model Portfolio is extensive and offers a wide variety of poses. But if you want to stand out, we can provide a model just for you. Or a whole range of models, it is up to you
Just contact us. We are more than happy to show you all the possibilities.