Frequently Asked Questions
Find answers to your most pressing questions. Or contact us if you have a different questions.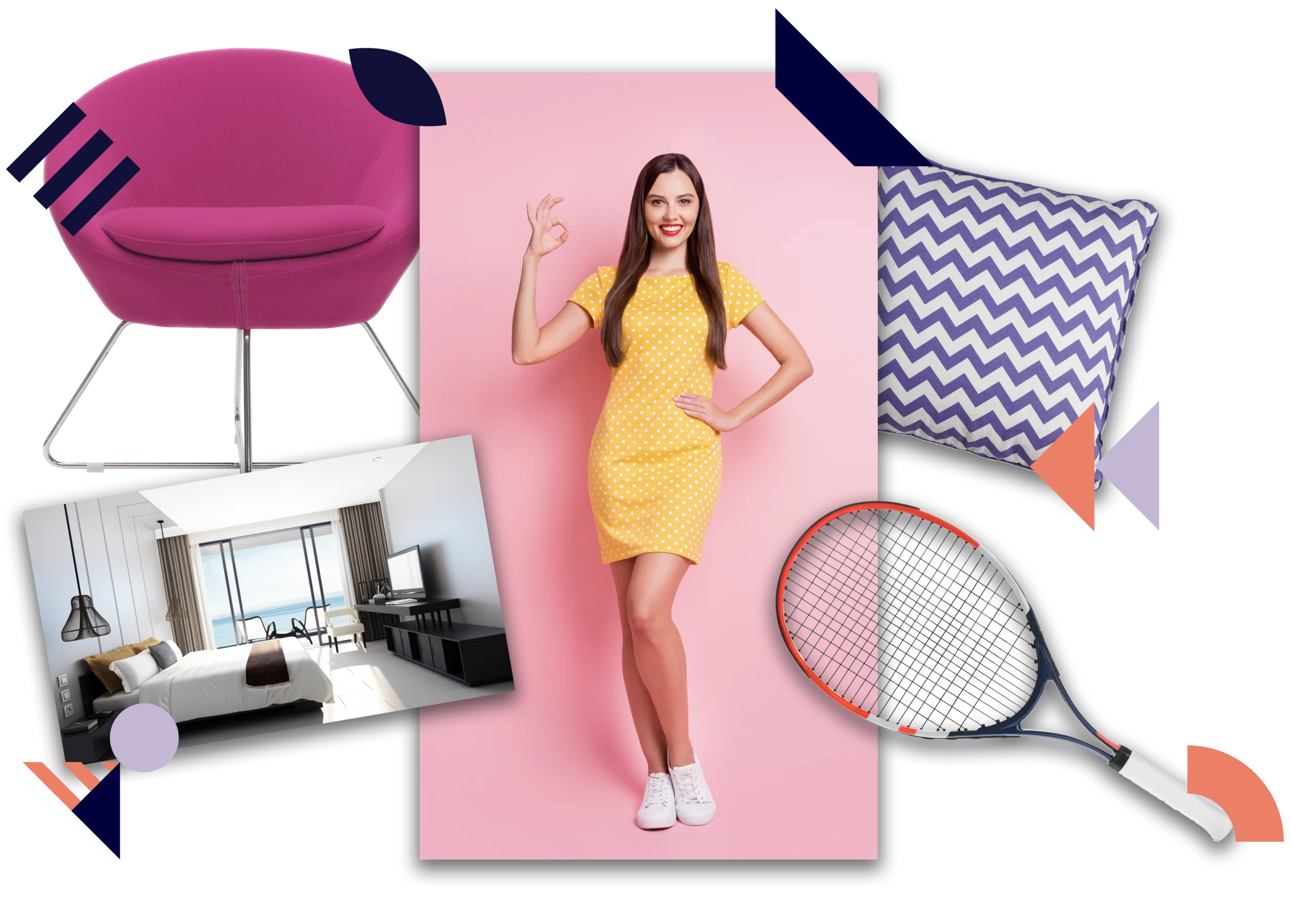 Who is Bright River?
Bright River offers complex image editing, video editing, and 3D modeling services. Our editing studios are fully integrated within the workflows of our clients. We provide the same flexibility, reliability and control our clients would expect from their own studios.
At Bright River, we continuously innovate, investing heavily in research and development to increase the competitive advantage our clients have when presenting products online. Our R&D efforts are aimed towards further editing workflow automation in STREAM -our editing platform-, the application of 3D models in Augmented Reality apps, and image conversion data analysis.
We have a very strict CSR policy, as we wholeheartedly believe that we can make a great impact on the lives of our more than 800 editing professionals at our production locations. 
Images are the most important content when presenting products online, we can help you to gain a decisive edge.
Who is Bright River for?
Since day one Bright River has been servicing the biggest businesses in this world, from Fortune 500 companies to most of the multinational corporations. We have always focused on providing tailor-made processes and solutions to fit any business needs and organizations.
Want to know how you can work with us?
Get in touch with our Sales Team for more info.
How long has Bright River been in business?
Bright River was founded in 2006 under the name MisterClipping.com. In January 2018 the name was changed to Bright River.
Where is Bright River located?
Bright River has become a global player in the image editing and enhancing business with clients and offices in Europe, North America, and Asia. We are very proud to offer local support in your own language and timezone.
The Headquarters of Bright River is located in Haarlem, The Netherlands:
The address of our Headquarters in Haarlem (NL) is:
Wilhelminastraat 12
2011 VM Haarlem
The address of our New York office is:
85 Broad Street,
16th Floor, New York
NY 10004 United States
What is the trade name?
Bright River is a Private Company. The trade name of Bright River has been changed since 2019 from MisterClipping.com to Bright River ltd.
The Chamber of Commerce number of Bright River: 57217602.
Dos Bright River offer a free trial?
We do not believe in the efficiency of a Free Trial, we believe in showing you that we can do it all for you and your company, not just one picture.
What does image editing cost?
Bright River takes pride in being one of the most cost-effective integrated solutions in the market. We strive for efficiency and personal excellence via custom and tailor-made solutions.
How do I pay?
Nothing should be as easy as paying, Bright River offers several means of payment from online payment to personal invoicing.
Do I have to pay for corrections?
No. Bright River has always been aiming for 100% satisfaction and has always been relentlessly working on improving its quality and control to minimize redos. Any corrections are always free of charge and returned within the same day*.
What kind of support does Bright River offer
Depending on the image editing plan you choose, we offer levels of support.
For Professional and Corporate plan clients we offer a responsive and easy-to-use ticket system, directly accessible from STREAM, our online application.

For our Enterprise and Paramount clients, we provide you with your own dedicated team of professionals. You will be appointed your own Account Manager and Technical Support.

Compare our plans here or click here to get in touch with us.
How can I send Bright River my images?
Forget the hard drives, external links, and other emails.
Bright River has invested a lot of time and efforts in designing the most efficient and user-friendly online application for you. Easy to use and to integrate into your workflow, the Stream application is the perfect extension to your current workflow. More than an add-on, we like to see it as a 'plug and play' solution as it is simple and accessible from anywhere.
Do you already have your Stream Account? Click here to Sign Up.
Can Bright River automatically retrieve my images?
Yes. Our Stream online application has been designed to be integrated into your workflow. Our AFP solution (Auto Fetch & Push) has been specially built to download and upload back your images to and from your internal servers.
Just let us know where and we'll do the rest.
You want to know more about our AFP solutions? Click here.
Do you already have your Stream Account? Click here to Sign Up.
Which image file types can I upload?
Just like every pot has its own lid, every purpose has its file format. You can send us any file format as follows: gif, png, jpg, jpeg, bmp, tif, tiff, eps, psd, nef, dng, cr2, crw, nr or ai.
Did you know that Bright River offers integration to your studio? We can retrieve the files straight out of your studio's cameras.
Click here for more info on Bright River's integration solutions.
Can I send Bright River my custom editing specificattions?
Yes. For Enterprise and Paramount clients Bright River offers a dedicated team that specifies the Intake and Onboarding of our clients. They will make sure that your brief is being followed but will also look for the most time and cost-efficient solutions to streamline the image editing process and to deliver the images according to your standards.
If you are a Professional of Corporate account, you can use the best practices specifications directly from STREAM.
How fast can Bright River start working on my images?
How fast can you be ready? Bright River has created, developed and improved its own Intake and Onboarding process through years of experience to make the start as easy and quick as possible.
Are you ready? Get in touch to start.
Is my data secure?
Yes, absolutely. Bright River has always made it a priority to protect its customers' information, data, and images. Our complete system and activity have been built around a strong and adjustable architecture that has been trusted by companies globally.
Can Bright River store my data?
Yes absolutely. Bright River offers a dedicated storage solution called Vault. You will be allocated your own space for the transit and storage of your image, choose the architecture, link it with your own server and use it as you wish.
Does Bright River protect my intellectual property
Yes, Bright River respects your IP rights. All pre-existing Intellectual Property of each party will remain the exclusive property of that party and Bright River will not acquire any rights or interests in your pre-existing intellectual property.
Can I speak to Bright River's legal department?
Does Bright River have a CSR policy
A complete suite of visual product content solutions
We specialize in high-volume, complex image editing. Your visual product content returned fast and ready to publish.
A great way to narrow the gap between the in-store and the online experience with perfectly edited product videos.
Guaranteed image and data quality of vendor-supplied imagery through our tried and proven workflow.
Turn product shots into high-quality on-model imagery for significantly better performance across all your e-commerce platforms.
Computer-generated interactive 3D render spins and 2D images offer limitless possibilities to engage your online shoppers
Turn your standard packshots into Mobile Ready Hero images to help online mobile shoppers find the product they need more easily.
Trusted by the world's largest brands, (r)etailers and key players in the creative industry
Complex image editing in large volumes requires more than just Photoshop skills. It asks for highly skilled editors, professional client support, and a well-defined and streamlined workflow. By offering just that, we have earned the trust of the biggest (r)e-tailers, brands, photographers, and agencies around the world by delivering consistent, reliable quality.
Jeroen Gerretsen
VCP &VCO expert / Co-founder