Adding real value to our offerings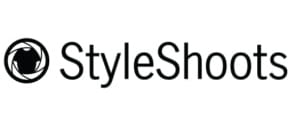 StyleShoots
StyleShoots is an innovative producer of content production machines, enabling users to drastically speed up their photography and video shoots at the point of capture. StyleShoots and Bright River have implemented an integration between our client-facing workflow management tools (Bright River's STREAM and StyleShoot's operating system), enabling clients to easily transfer files from the StyleShoots machine to Bright River, to be post-production edited according to predefined custom or default standard editing specs.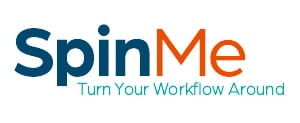 SpinMe
SpinMe's focus is on simplifying the digital asset production workflow through the automation of manual and repetitive tasks, and real-time status management that enables functions from across the entire business to work together concurrently.
With their end-to-end, scalable solutions, SpinMe empowers brands, retailers, and commercial studios to take control of their production and increase revenue through improved capacity and capability.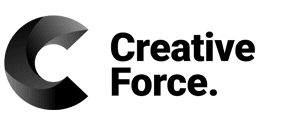 Creative Force
E-commerce is powered by content and Creative Force is building the software to produce content at scale. Creative Force gives clients insightful real-time data without taking them out of their favorite applications, automates repetitive administrative tasks like file naming and syncing, and frees creatives to focus on their actual work. It's an end-to-end solution—from sample intake to web upload—made specifically for busy photo studios. No more spreadsheets, manual data entry, style guide confusion, constant switching between apps, "status?" emails, or lost samples. Yes to reduced lead times, higher throughput, lower costs, and happier customers. Transparency, automation, and optimization will turn high-volume photo studios into incredibly-high-volume photo studios.
Pixyle
Pixyle.ai was founded with a goal of using scientific AI knowledge to improve the online shopping experience of people spending too much time and effort looking for what they want on e-commerce sites. AI can help with exactly that, saving our most important asset: time. With a great team, we're on a mission to build the world's most accurate visual AI technology to help fashion retailers delight their shoppers with truly amazing online customer experiences.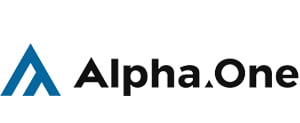 Alpha.One
Alpha.One and Bright River have an exclusive partnership for the use of Alpha.One's Eyetrack Prediction Technology in eCommerce. Bright River clients benefit from the ability to generate heatmaps of their visual content, predicting what parts of that content are most likely to catch the attention of the human eye. Alpha.One offers neuroscientific research and optimization tools for a variety of purposes. Measuring brain activity allows e-commerce merchants to answer questions about motivation, emotion, perception and behaviour triggered by visual content. Alpha.One enriches research with any relevant data source (sales, store traffic, viewer ratings) and applies pattern recognition algorithms to discover, confirm and explain what is measured.
IMAGE EDITING
High-volume, complex editing
CGI
Interactive shopping experiences
PRODUCT VIDEO EDITING
Complete runway fashion video editing
VISUAL PRODUCT CONTENT STRATEGY
Maximize conversion and minimize returns
How can we help transform your business?
When the day-to-day of online commerce keeps you occupied 24/7, it can be hard to step back and assess what can be improved. Let's discuss how we can help you transform your continuous stream of images and change the production process simultaneously. It's what we do 24/7.
Jeroen Gerretsen
VCP &VCO expert / Co-founder