Outsource all complex, high-volume image editing
We specialize in high-volume, complex image editing. Your visual product content returned fast, ready to publish.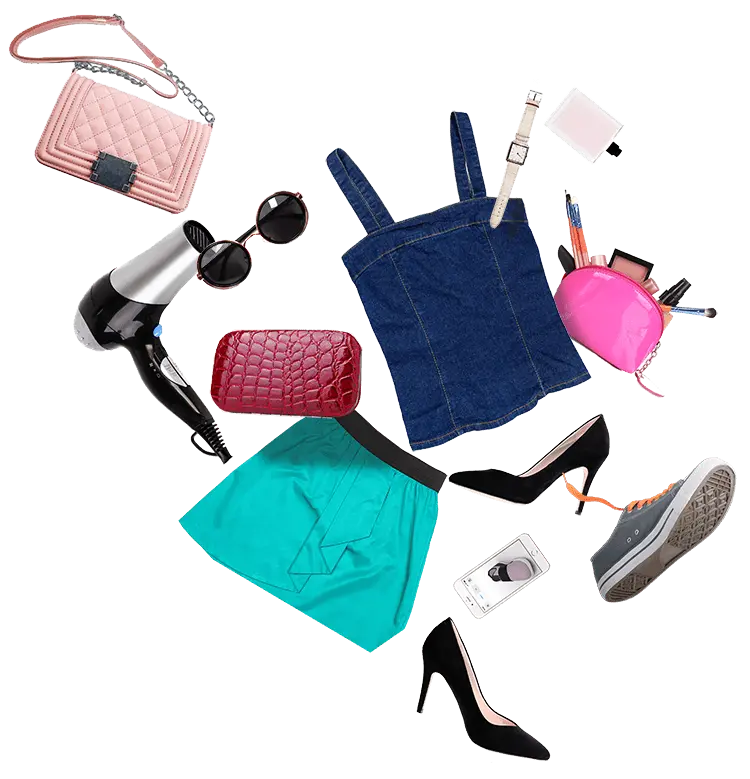 Setting the standard for outsourced complex image editing
The lowest total cost of editing
Our editing infrastructure is set up in such a way we can offer you the lowest total cost of editing possible.
Service level agreements
Turnaround times and first-time-right ratio (99%) guarantees for consistent, reliable quality.
Dedicated, highly skilled editors
We incorporate intensive ongoing training programs to ensure our editors can handle even the most complex retouching at scale.
As fast as 2 hours turn around time
Through a balanced mix of AI-driven editing automation and skilled editors, even complex images are done as fast as 2 hours.
'One image, one editor' concept
In contrast to the assembly line approach, we strictly work with the 'one image, one editor' approach for consistent, high quality.
A perfect plan for each volume
Whatever your image volume may be, we offer the perfect plan to tailor to your every need.
The perfect plan for every volume
Unlimited editing complexity ramped up quickly to full production
The complexity of the required editing is no longer a reason to do the work yourself. We specialize in high-volume, complex image editing. Through our tried and proven Intake & Onboarding process our dedicated Client Success Managers will help you set up specifications to ramp-up to full production for even the most complex, high-volume jobs.
Need your images edited right now? Create a free account, upload your images, define requirements and download your ready-to-publish images.
All the editing skills you need

Masking
Particularly useful for removing an object from its background when the edges are 'fuzzy" like hair, fabrics, or fur.

Retouching
Create perfect product imagery by removing scratches and blemishes, reducing wrinkles and creases, fixing the positioning, adding symmetry etc.

Invisible mannequin
Combine several images of a garment to create an invisible mannequin look.

Recolouring
Show every available colour using our extremely efficient recolouring workflow.

Shadow / Reflection
Portray your images as natural as possible by preserving natural shadows, or adding drop shadows and/ or reflections.

Colour correction
We correct colour values and any colour dispositions, to ensure colour consistency across your entire product catalog.
OUR PROPRIETARY POST-PRODUCTION PLATFORM
Manage the entire post-production workflow using STREAM
Your image editing workflow is easily managed using STREAM, our online post-production platform. Create orders, track progress and reject and approve the edited images with the intuitive built-in Review tool. Upload your images using drag-and-drop for smaller volumes or choose the FTP option for larger volumes. For Enterprise and Paramount clients we also offer Auto Fetch and Push service and can even build fully customized workflows using our REST API.
INDUSTRY-LEADING EDITING INFRASTRUCTURE
Smart technology to process
11 million images

with consistent high-quality
Complex, high-quality editing requires so much more than excellent Photoshop skills. Only through Smart technology we can connect your tech stack to ours and run a combination of automated and manual editing with adequate quality control. It ensures secure data transfer solutions for over 40,000 perfectly edited, ready-to-publish images, day in, day out.
Decrease your total cost of editing by outsourcing all editing including complex, creative retouch
Let's get in touch to discuss the possibilities.
On-time and on spec or on us!
For Enterprise and Paramount clients we offer Service Level Agreements, capturing the turn-around times and quality standards we agreed upon. Your Client Success Manager provides you with monthly updates to make sure we stay on track.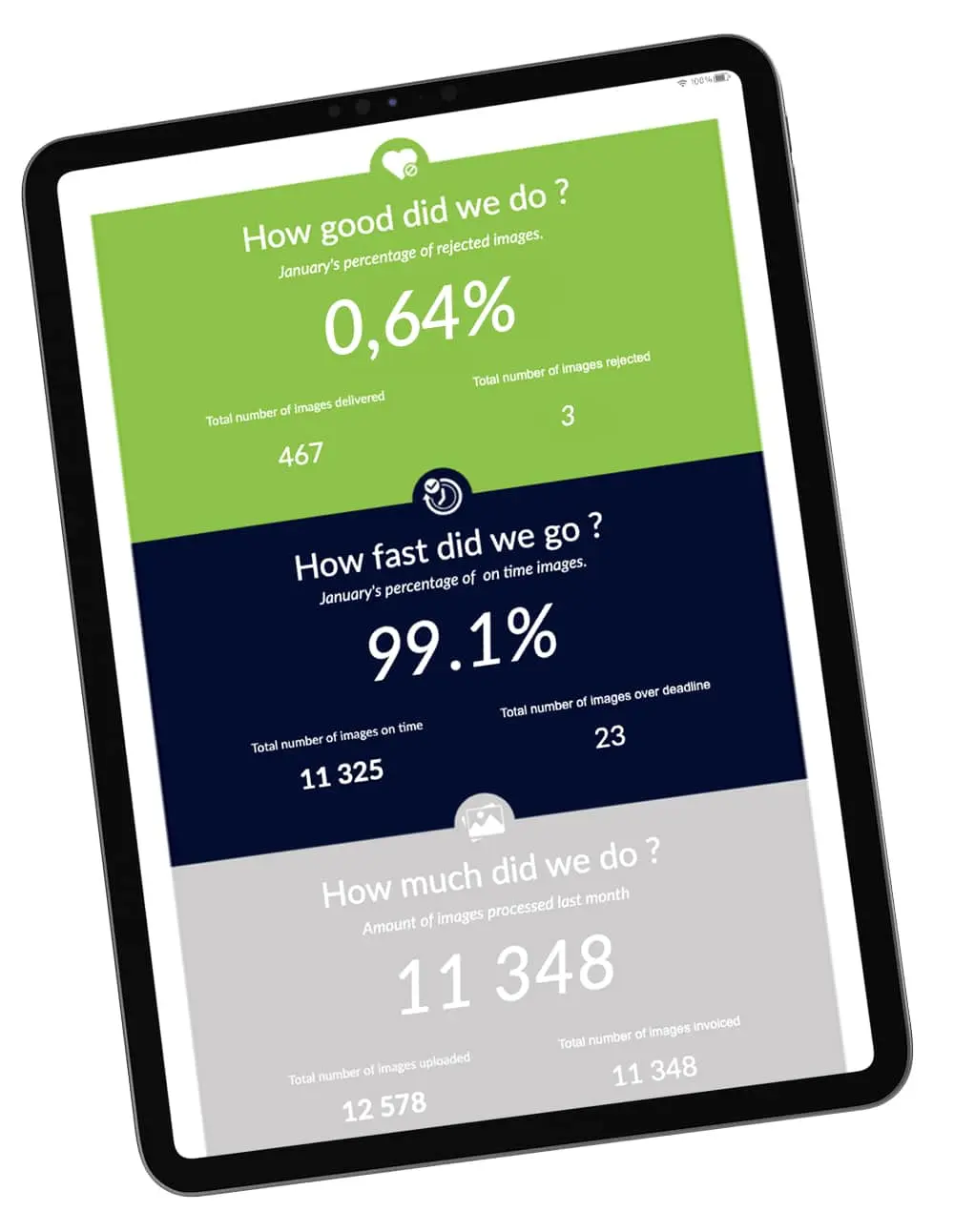 All there is to know about outsourced, complex image editing – in only 20 minutes
Let us show you how you can decrease your total cost of editing without compromising quality or turnaround times.