STREAM: Full control of your post-production
Save time at every stage of the post-production process with our leading online workflow platform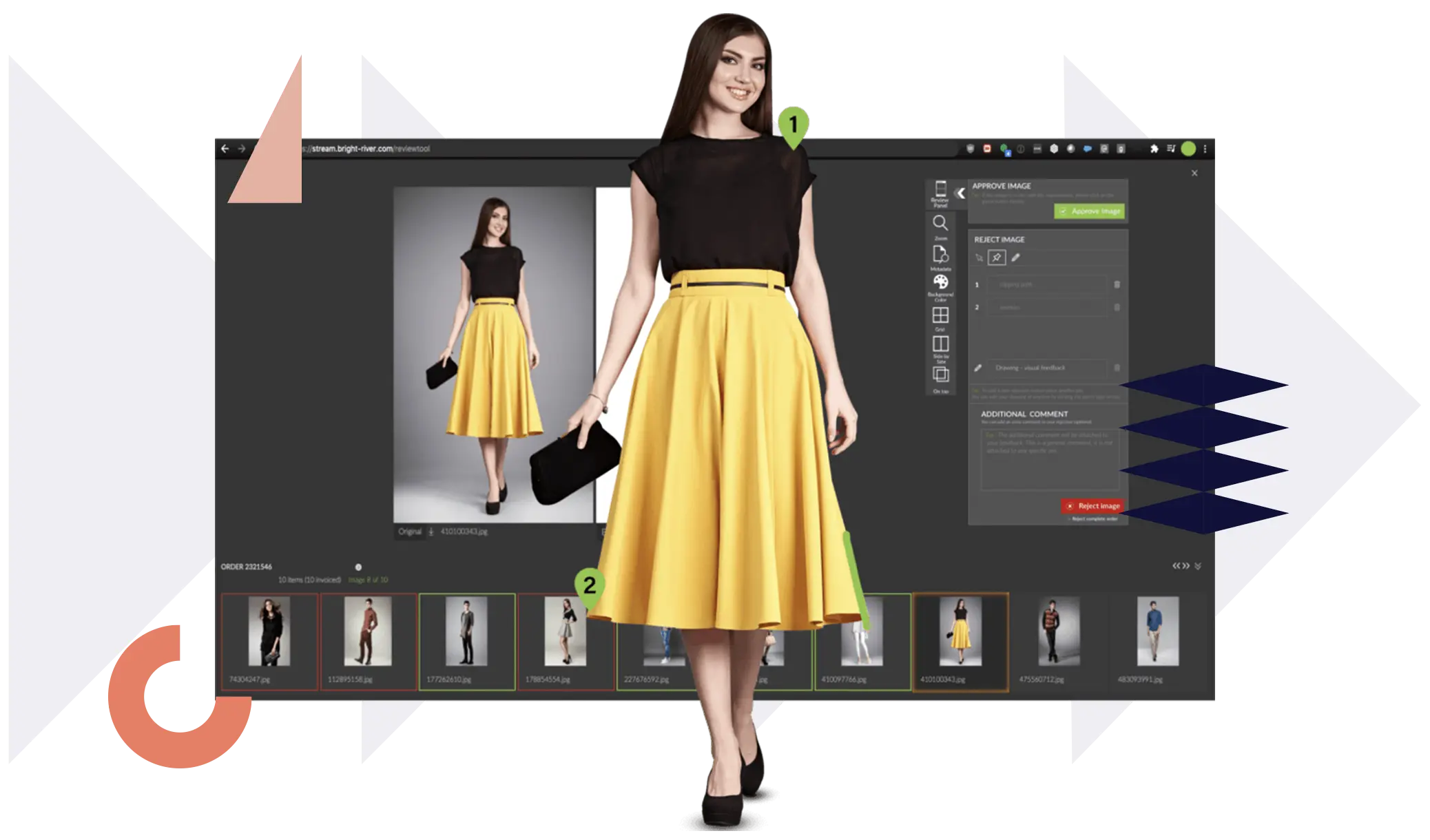 Leading all-in-one solution 
STREAM facilitates every step of your interaction with us: from creating orders, uploading images, and selecting specifications to reviewing, approving or rejecting. An all-in-one solution to simplify post-production management.
Fast order creation
Easily create new orders and track the progress in the application
Easy review process
Add visual corrections and comments with the built-in review tool
Seamless integration
The advanced API enables full integration with your current tech stack
Integrated DAM 
Keep track of all your images with the built-in Digital Asset Management system
Gain control and save time
With STREAM mananging your post-production workflow is easy. It has been developed specifically to handle large volume workflows, giving you full control of your day-to-day operations and saving you valuable time.
Use it stand-alone or seamlessly integrated into your existing workflows using our API. A powerful tool for managing even the most demanding post-production workflow.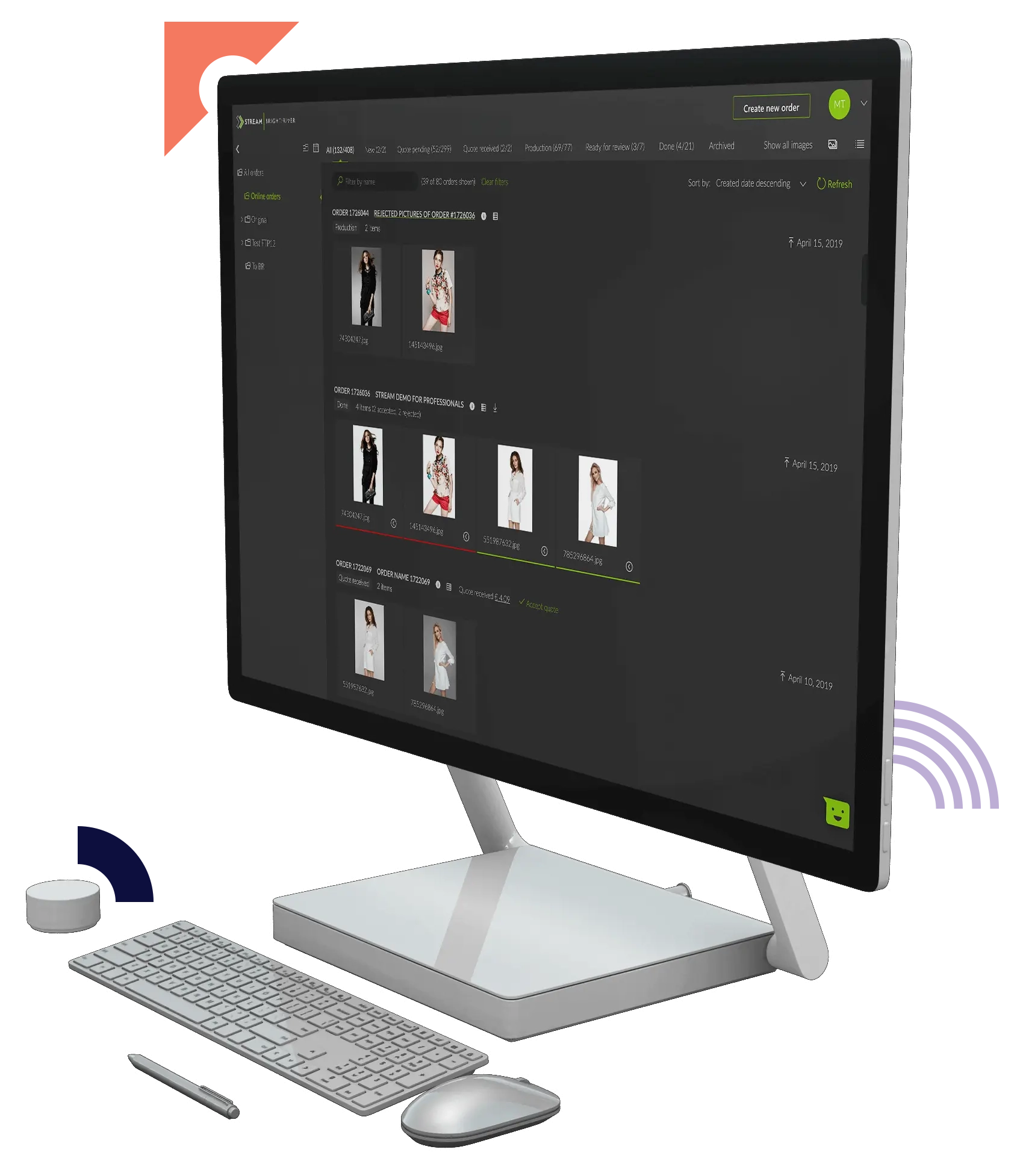 Industry-leading built-in Review tool highlights
Review your images directly in the application
Use markers and predefined comments to speed up the process
Everything you need for an efficient review process

Embedded instruction panels to speed up the editing process and minimize the risk of human error
Smart image distribution algorithm
Embedded client specific specifications for efficient editing process
Validation of image specific requirements before images are send out
Review tool feedback integration
Image specific script triggering: PS Core embedded scripting
Click here
With the Before/After view, you can see both the original and the edited image on one screen. This makes reviewing the image that much easier.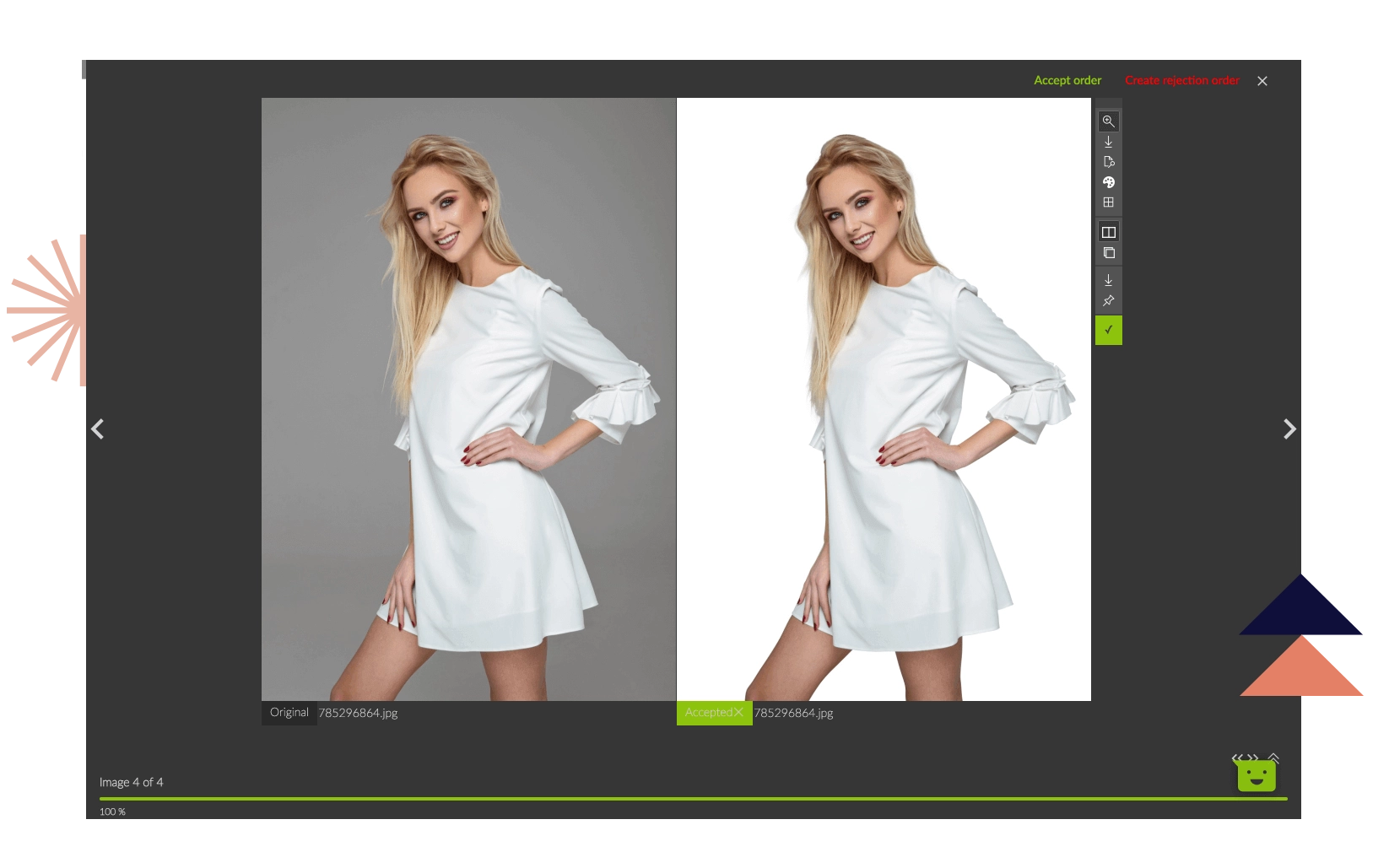 Checking the details of your edited images is easier than ever. No need to download the image and view it using third-party software. Using the zoom function you can check the quality of our work in detail.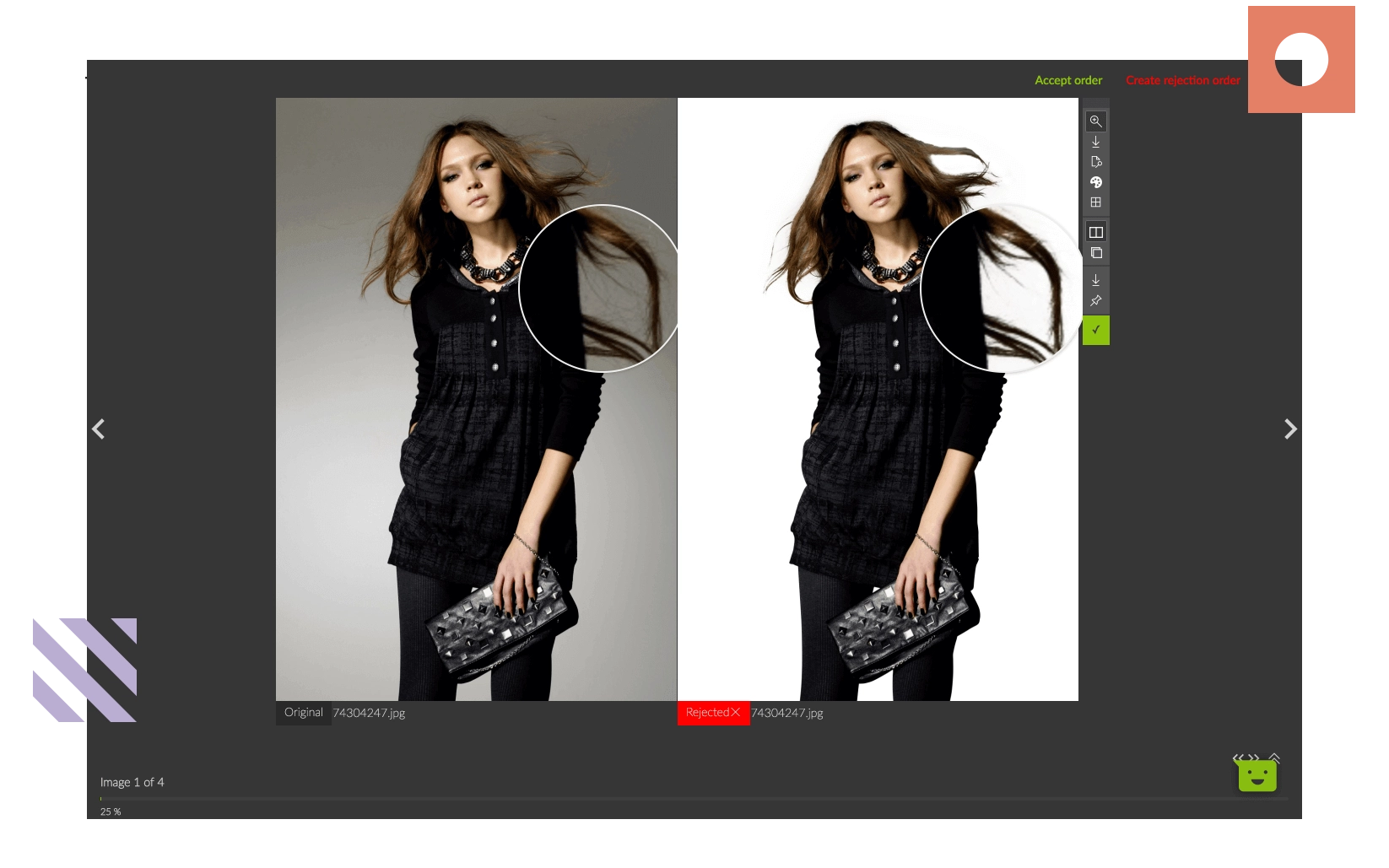 Speed up the pre-production correction process using the pencil and marker tool. Choose from predefined options or add custom instructions. This makes reviewing easier and faster for you and clear for us.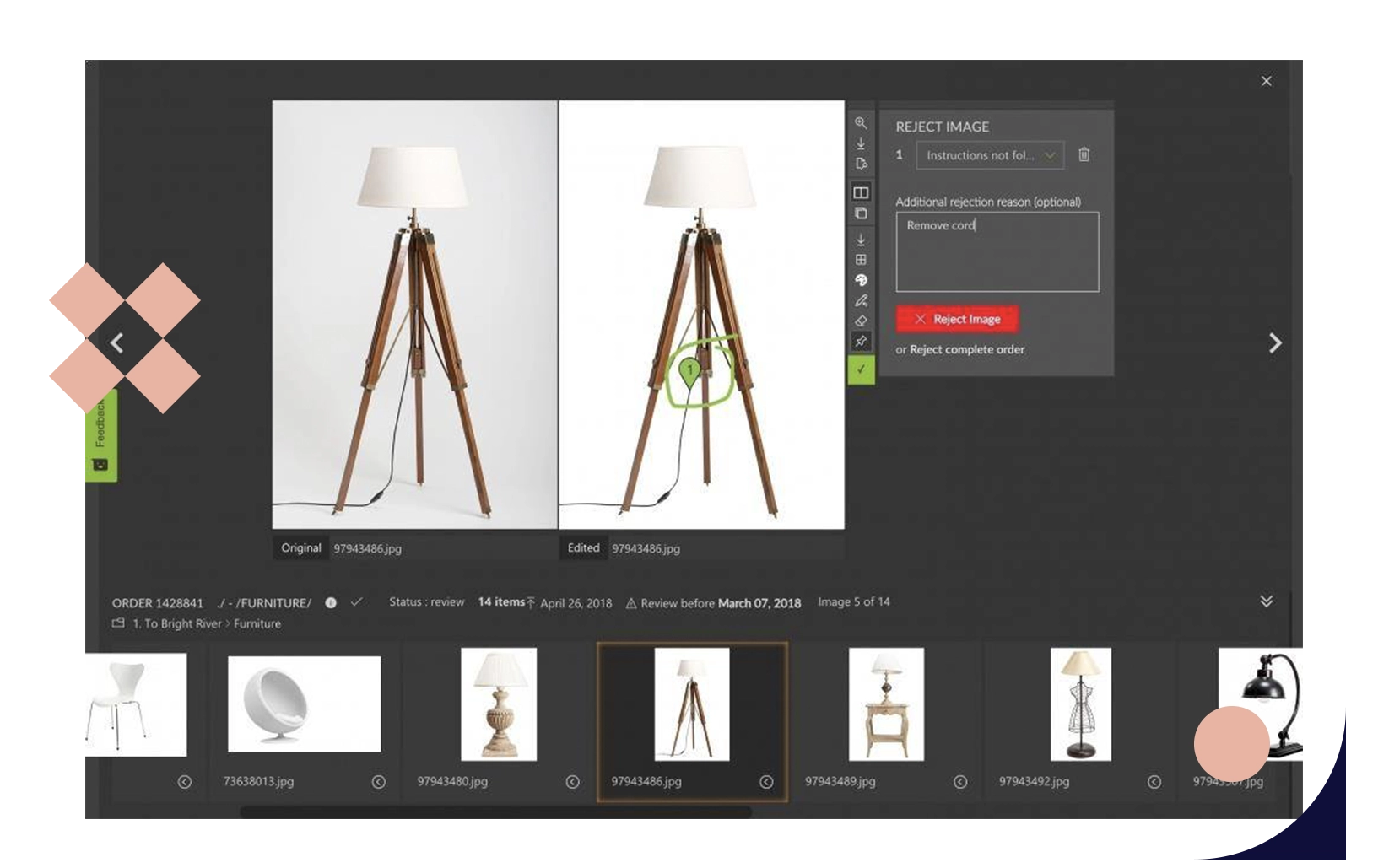 With the grid overlay, you can check the positioning and straightening done on your images. Available in three colours for optimal contrast.
Fast and easy reviewing with predefined instructions. Choose from the standard list or contact us to define your own.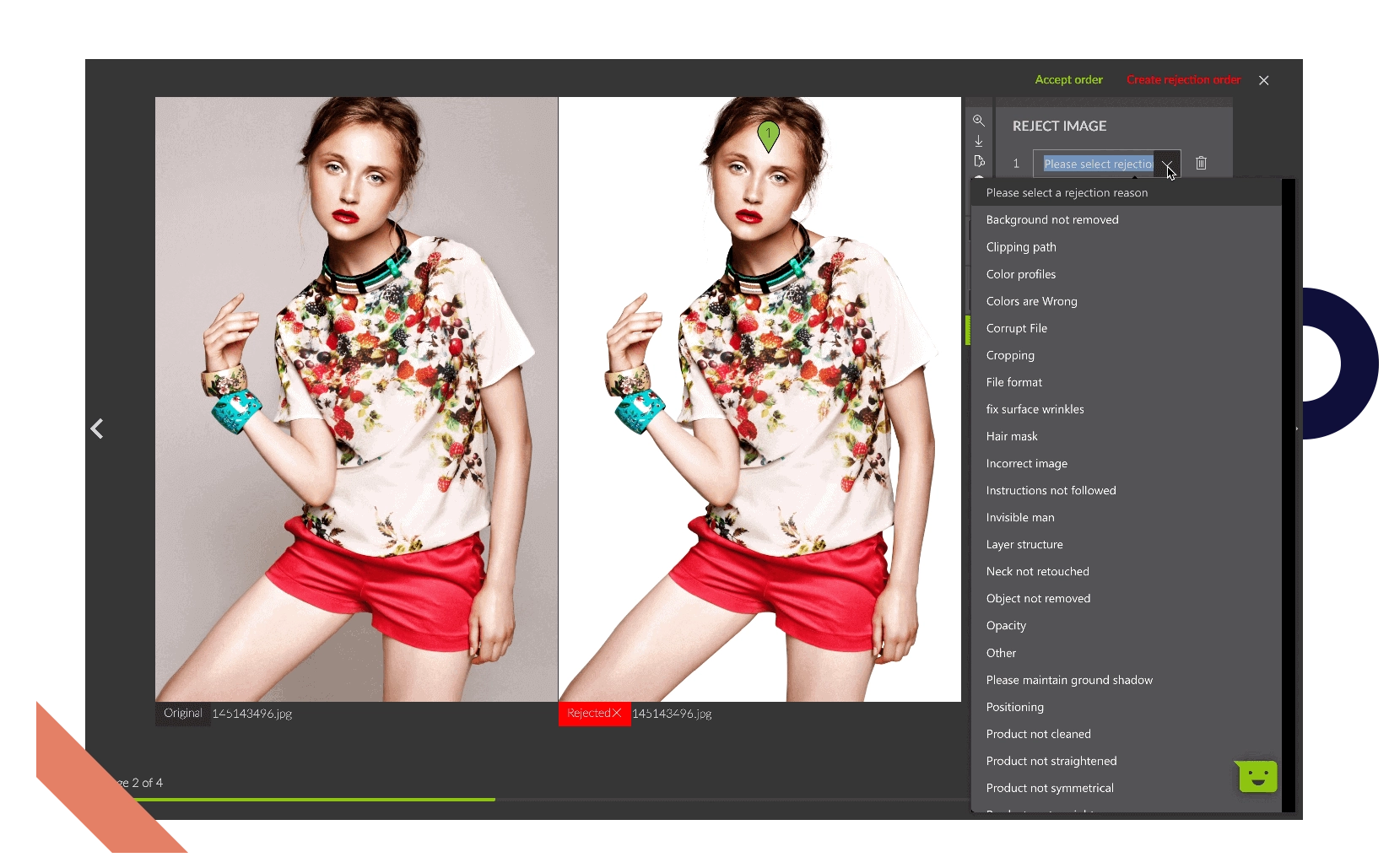 Connect your system to ours with the REST API
Our Developer REST API gives you access to STREAM from any website or application. This allows STREAM functionalities to be connected to, for example, an Image Archive, External Storage Provider or a Content Management System you use or prefer. Our developers are eager to help you build customized connections and integrations.
Designed to simplify the post-production process
Online monitoring work in progress
Direct communications and support
Extensive search options within the archive
SAAS platform, accessible everywhere
Guaranteed Industry security standards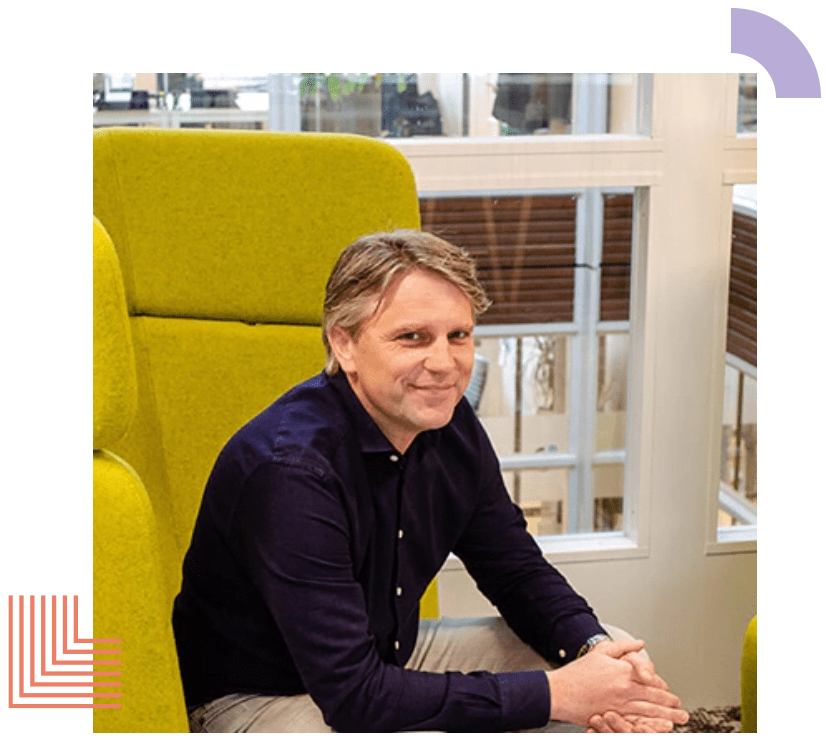 Everything there is to know about STREAM – in just 20 minutes
Let us show you how STREAM can help you optimize your post-production workflow. In just 20-minutes you will discover how you can gain full control while saving time every step of the way.