Build and expand your basic model library
With POS3D you can create as many Basic Models as you want. Your standard mannequin product shots can be used with a wide variety of poses, giving you the opportunity to create a vast library of different models striking different poses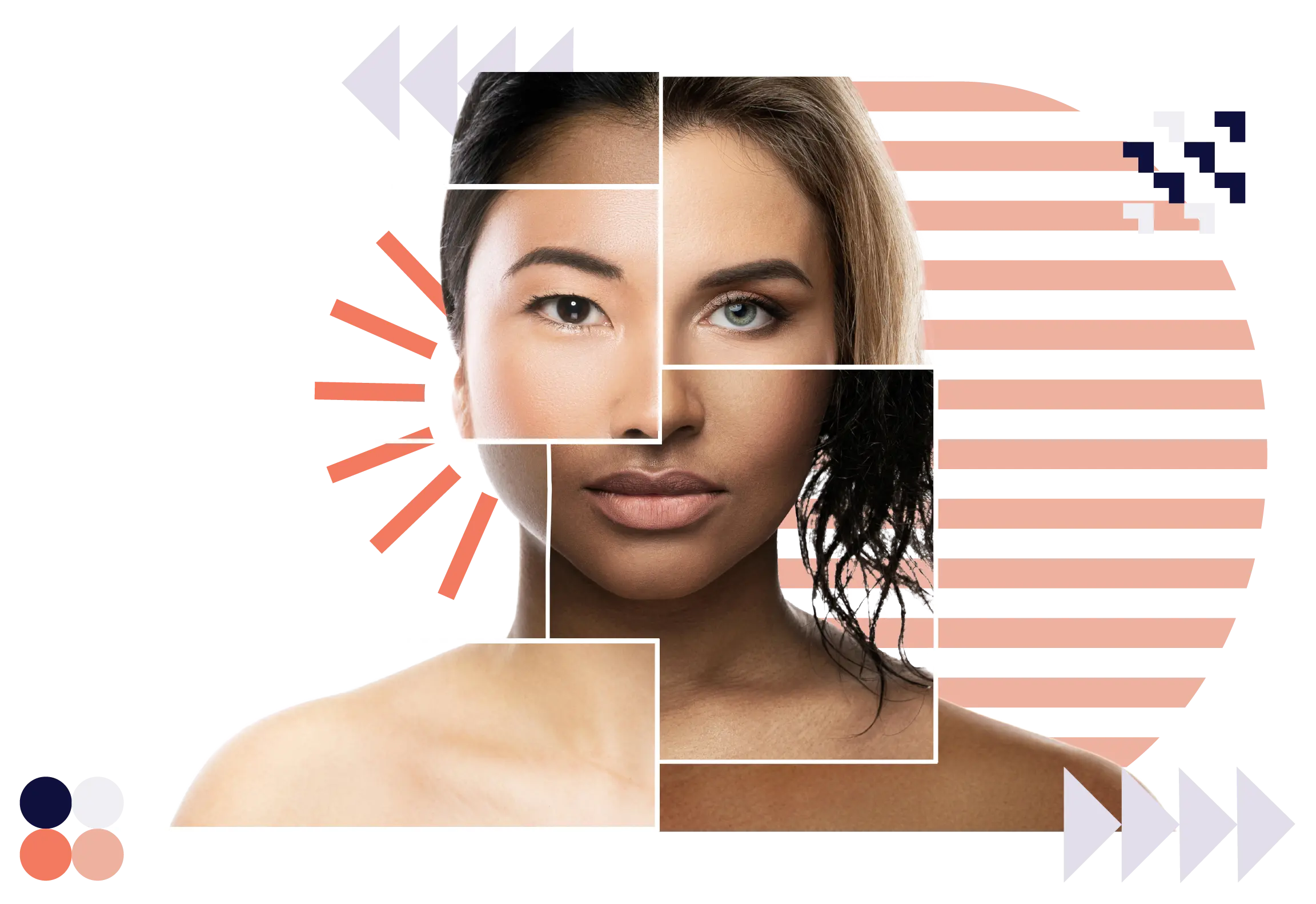 One mannequin shot fits multiple basic model poses
Bright River's technology enables you to fit your products to a wide variety of poses, without having to change the requirements for shooting your products on-mannequin. Simply shoot the garment once and Bright River fits it to a wide variety of poses, using the same product shot.
SIMILAR POSES? NO LIMITATIONS
If your basic model shots pose is very similar to your mannequin's pose, there are no limits to the possible poses, giving you total freedom to create the poses that work best for you.
Ready to find out what this means for your production process and how Bright River can set-up a fitting workflow? Request your free demo now.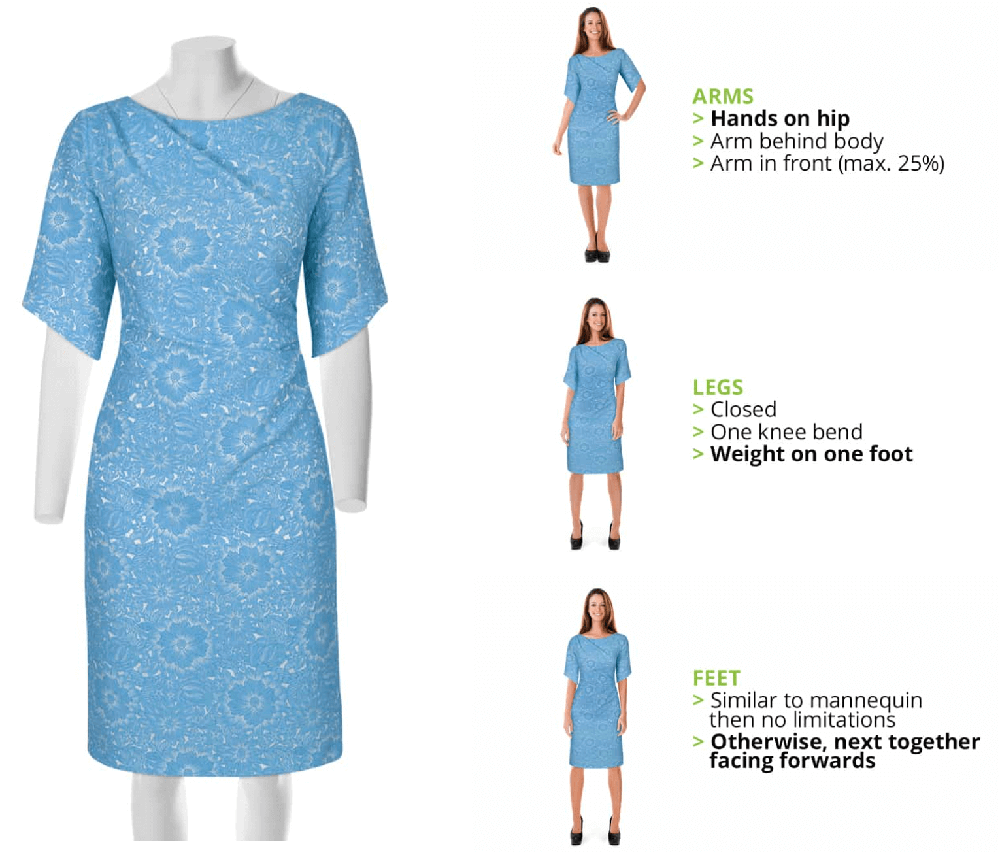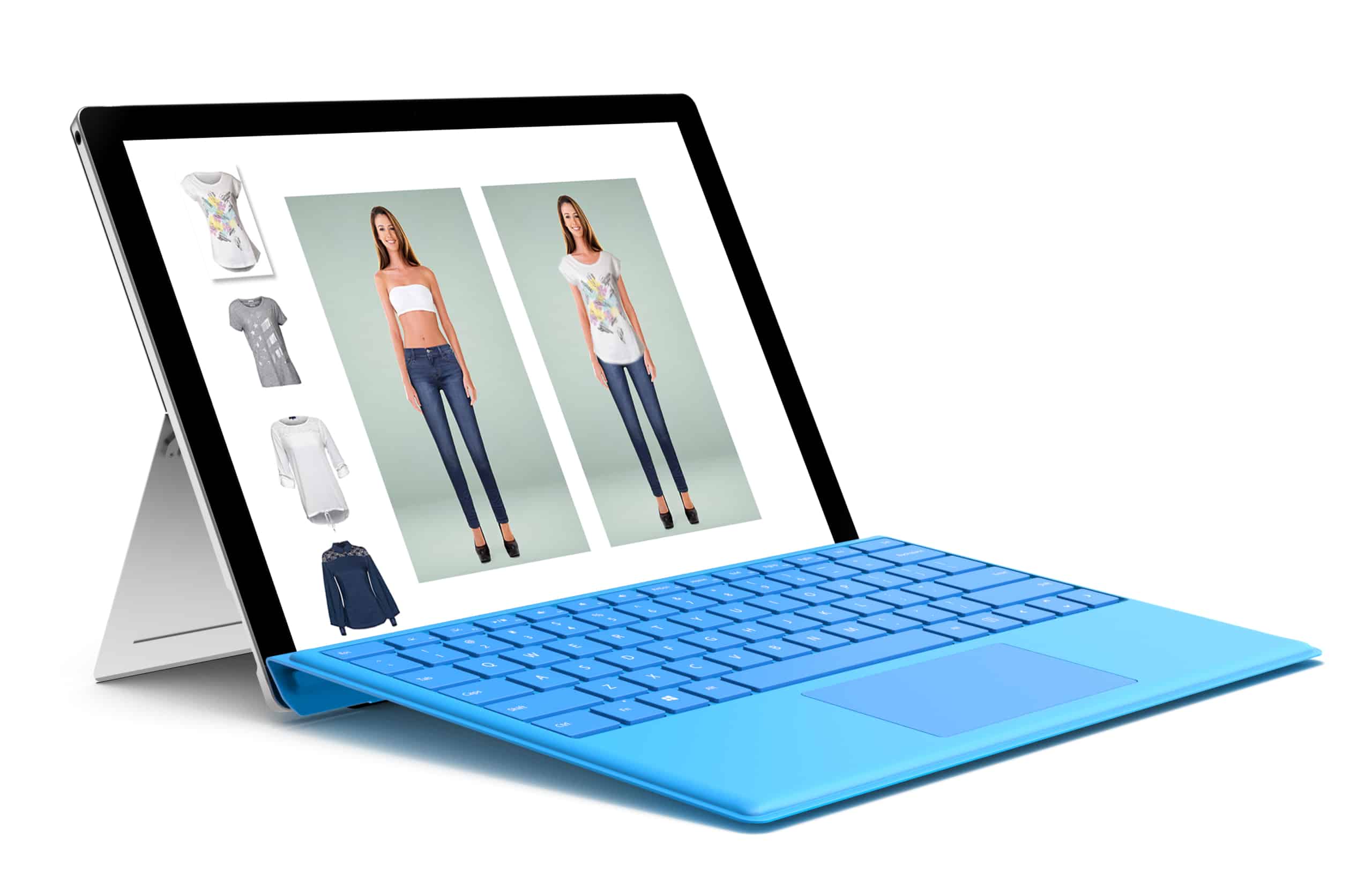 Expand your Basic Model library
When creating your Basic model a best practice would be to shoot your model in the same pose, wearing an array of secondary products, such as tops, bottoms, and shoes. This results in a basic model library for you to choose from. For example, you can add your new line of t-shirts to your basic models wearing jeans and shoes to quickly create a finished image of a fully dressed model.