Choosing your Basic Model set-up
It all starts with the Basic Model Shots. To ensure speed and quality Bright River will provide you with the specifications for both the real model shot and the mannequin you are going to use for production.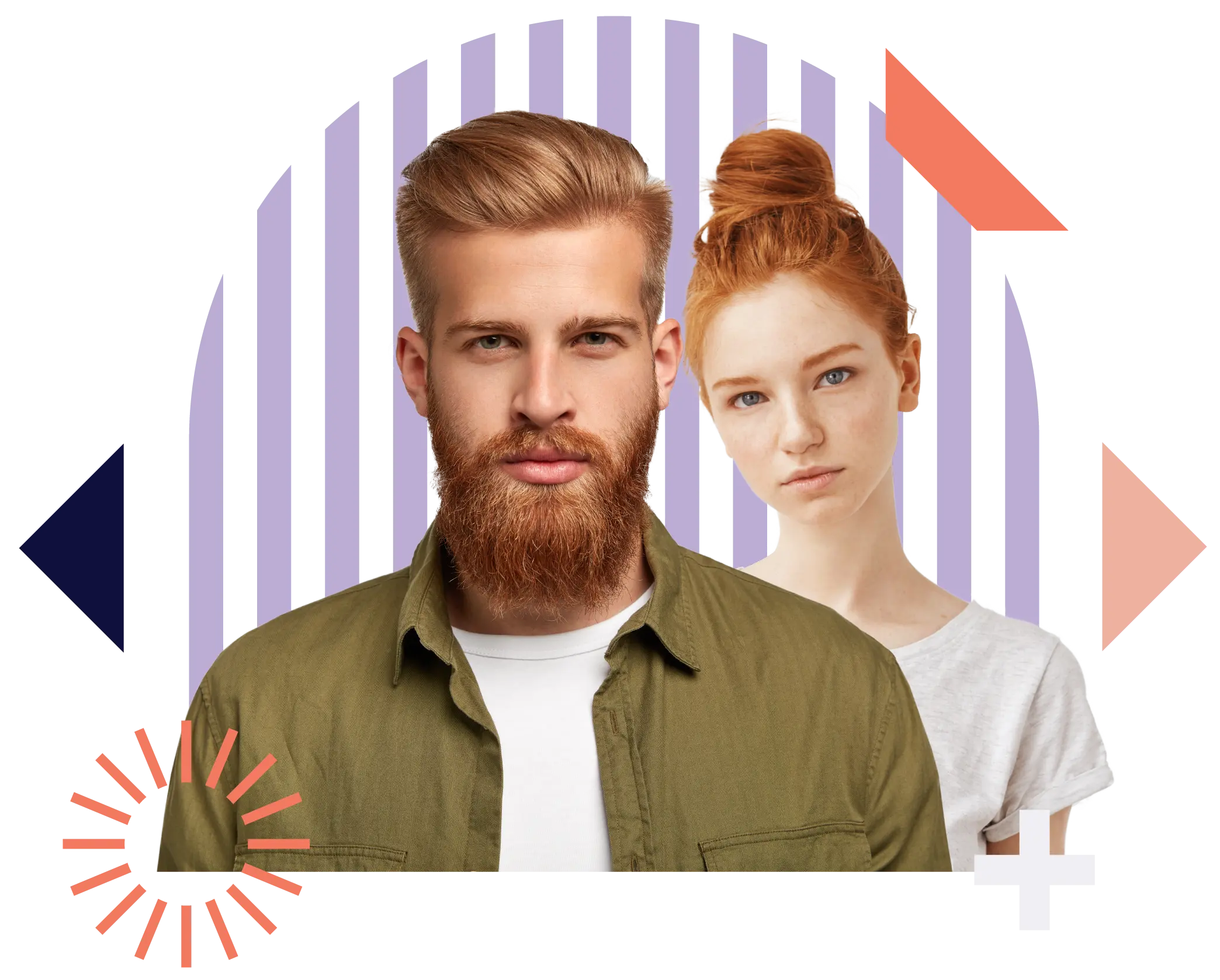 We offer four options for you to choose from: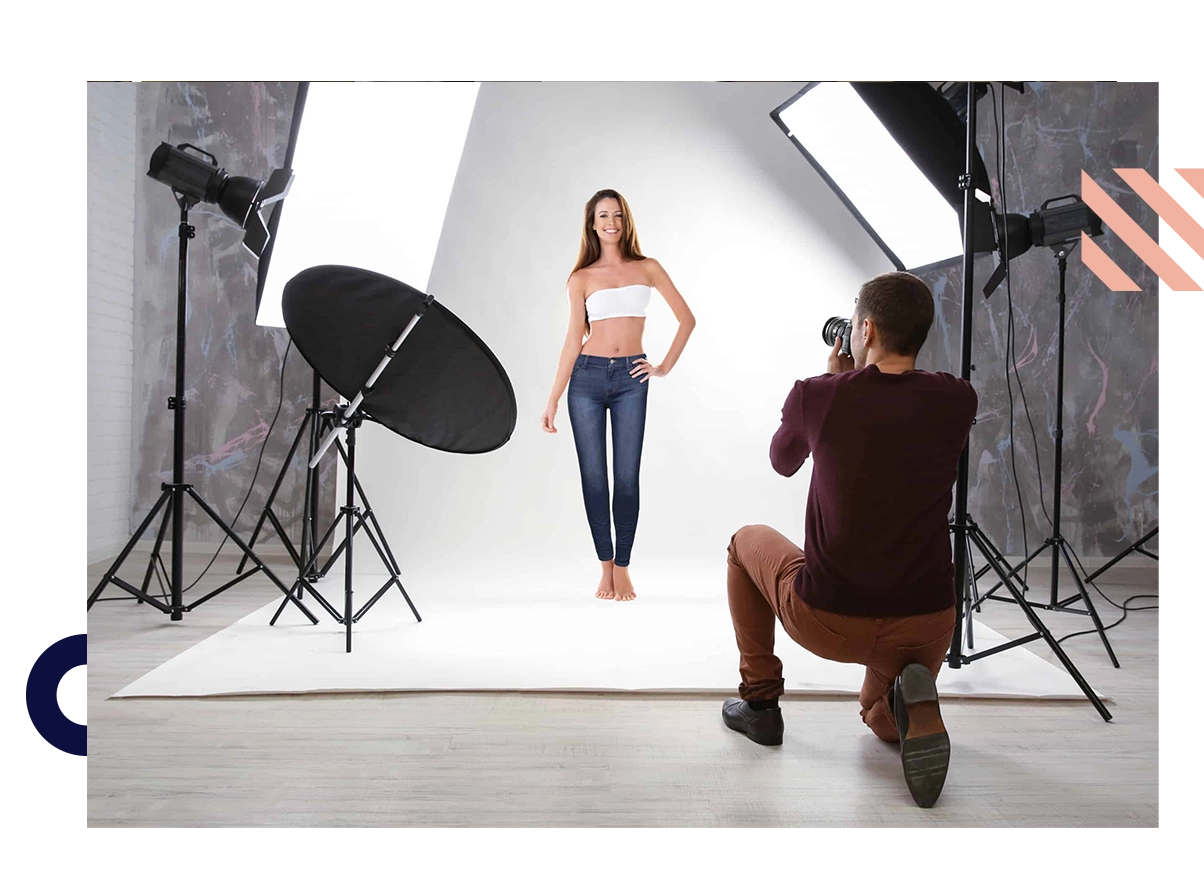 You provide the basic model
You select an existing model shot to act as your Basic Model shot. Bright River evaluates the model shot and defines the Mannequin shoot specifications, based on your chosen Basic Model.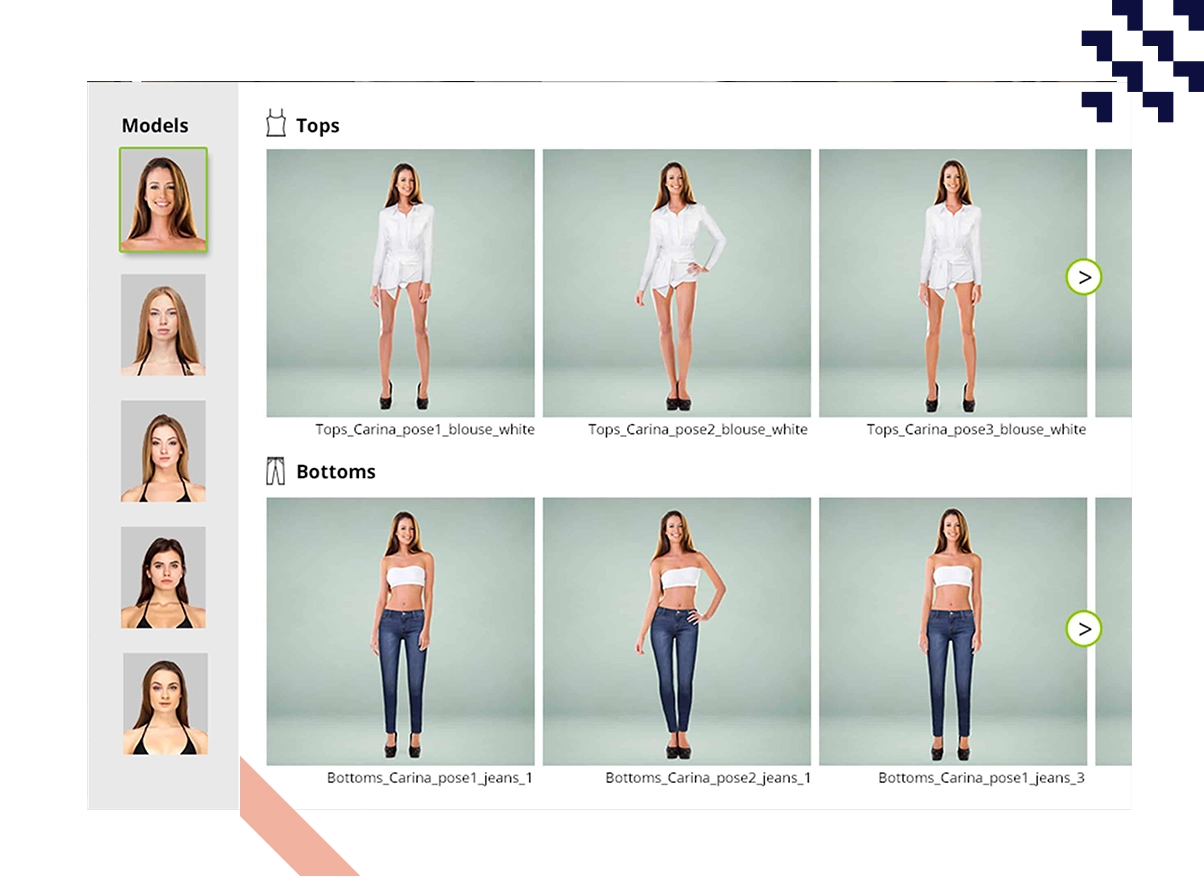 You shoot a new Basic Model
Bright River evaluates the mannequin you will be using for your product shots and provides you with the specifications for shooting your new Basic Model shot. Once this is done you provide Bright River with the final result.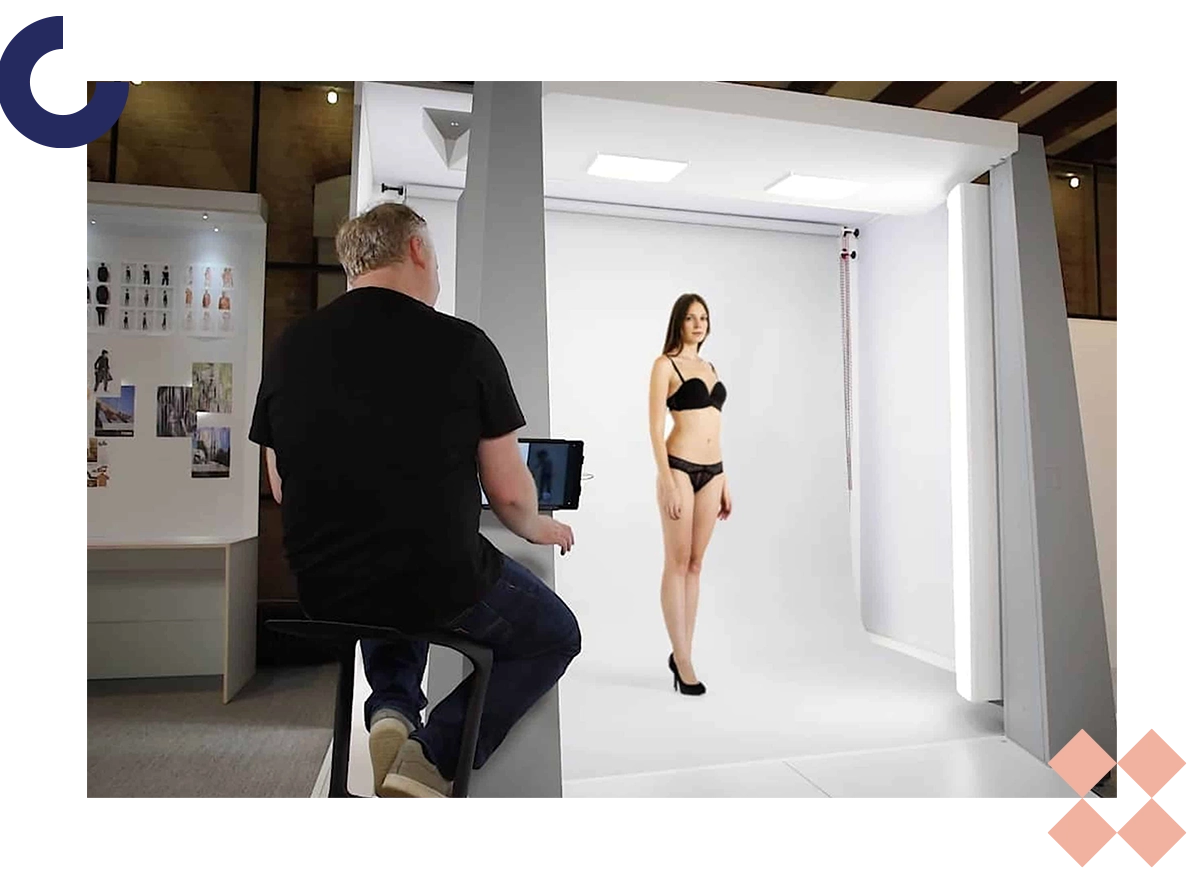 Use one of Bright River's partners to create a new Basic Model shot
Bright River evaluates the Mannequin set-up you want to use and creates the briefing for the photography partner. The basic model is shot. You are provided with the specifications for your on-mannequin shots.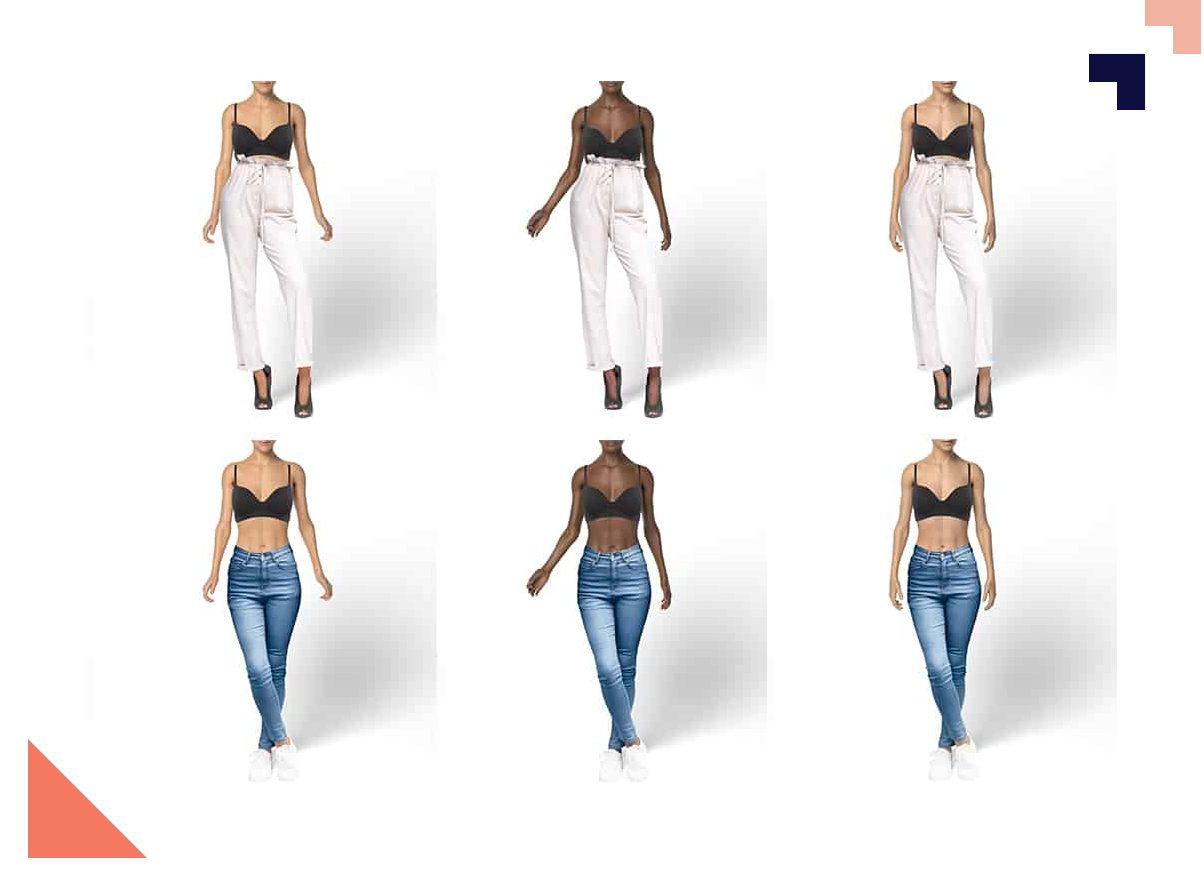 Choose a Basic Model from the Bright River Collection
You can choose models in different poses, genders, and skin tones, wearing either just underwear or tops, bottoms, shoes, or a combination. Using CGI, Bright River can even alter the position of the arms, legs, and hands of the model. Same as the other options, you are provided with on-mannequin shoot specifications to ensure a perfect fit.