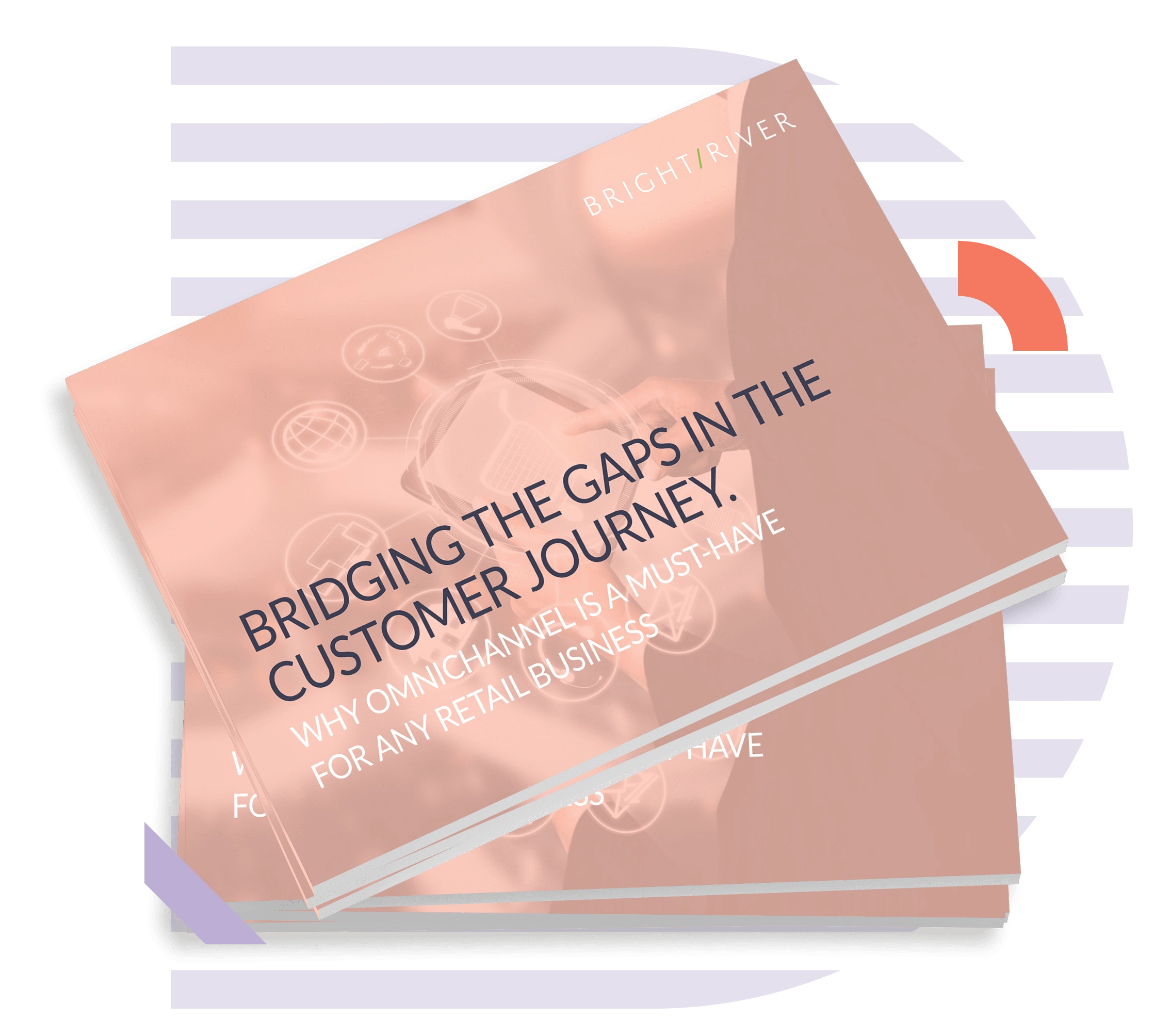 Omnichannel: the future of retail
There's a lot of talk about omnichannel and the positive effects it has on retail success. This whitepaper will show you:
Exactly what sets omnichannel apart from a multi-channel approach
Why omnichannel is necessary to stay ahead of the competition
Its potential value for your business, based on research and solid numbers
The five essential steps for setting up a successful omnichannel strategy
All channels you could (or should) be using to reach your customers
Higher customer retention
Extensive personalization possibilities
More flexibility towards sudden changes
Bridging the gaps in the customer journey
How to make your customers happier, more loyal and more valuable
Do you want to offer your customers the best possible shopping experience? Are you using multiple channels (or looking to do so) to reach your customers? And are you losing track of your different channels or where to start? If that's the case, omnichannel is what your business needs.
Shoppers need an average of 6 touchpoints to complete a purchase, and 73% of them use multiple channels for shopping. The solution for creating these touchpoints and moving the customer journey forward is an omnichannel shopping experience: instead of your customers finding your store on different channels, you find them, wherever they need you and however they prefer.
You can your business a competitive advantage, by successfully harmonizing different channels to cater the needs of your customers. But setting up multiple channels is one thing, unifying all channels towards a single goal is another.
Starting with a strong foundation and diligently rolling out your omnichannel strategy step by step is the key to success. By reading this whitepaper, you'll know how and where to start on your road to success.
Embrace the power of omnichannel, for your customers and your business
The time to start working on your omnichannel strategy is now. Your customers have been ready for it for some time and your competitors are starting to discover its potential, if they haven't already set up their omnichannel strategy. Get a clear grasp of what it means to fully intertwine your customer journey and know just where to start. Simply by downloading and reading our whitepaper.