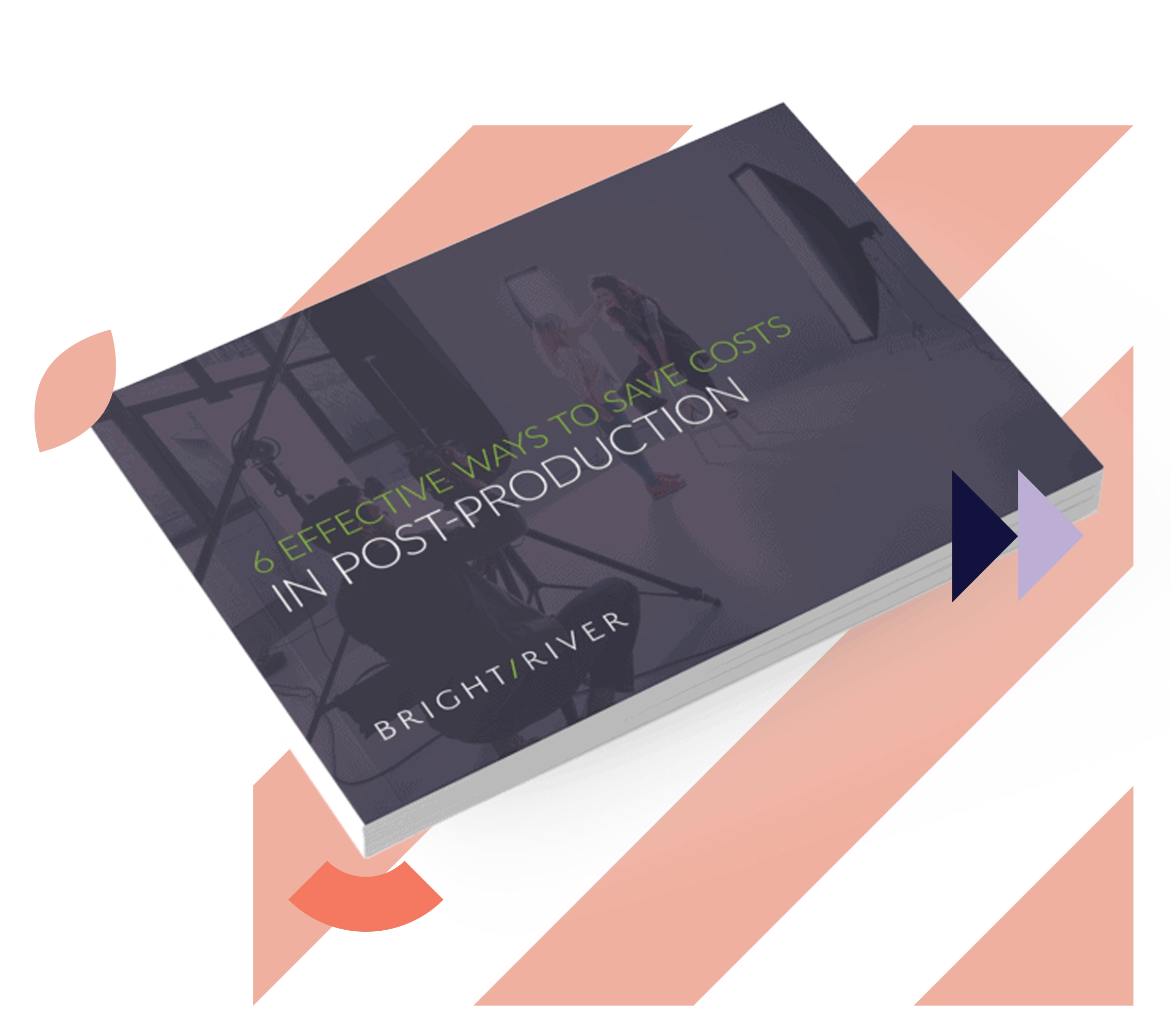 Make your post-production more cost-effective in 6 straightforward steps
Ensure your content always matches its purpose
Effectively adopt a multi-channel approach
Make all stakeholders aware of the importance of planning
Reduce overlap in your re-shoots and sample shoots
Make the production process run smoothly by gaining control over your output
Reduce your total operating costs
6-step guide to cost-efficient post-production
How to save costs in post-production
E-commerce companies rely heavily on the quality and quantity of their product images. In a highly competitive market, visual content is expected to yield results for as little costs as possible. At Bright River, we know how important cost-efficient post-production is.
In our guide to a cost-efficient post-production process, we give you 6 simple and easily applicable ways to transform your workflow. Helping Fortune 500 companies improve their visual content production has taught us how a few simple changes can already significantly reduce costs and streamline your output.
Get started today with our accessible action plan for your business and see how easy it can be to get better results with your visual content.
6 simple and easily applicable ways
Fortune 500 companies have already preceded you
Accessible action plan for your business
Do you want to improve the efficiency of your post-production process?
Why wait and keep doing what you have been doing for years, when you can transform your workflow today? With over fifty thousand images edited every day, of which 99.4% delivered in time and 99.5% first-time right, we know what works when it comes to post-production. Download our 6-step guide for free and start improving the way you work.