Drastically increase the output and speed of your studio while lowering costs
Streamline your post-production output, even for the most complex editing at high volumes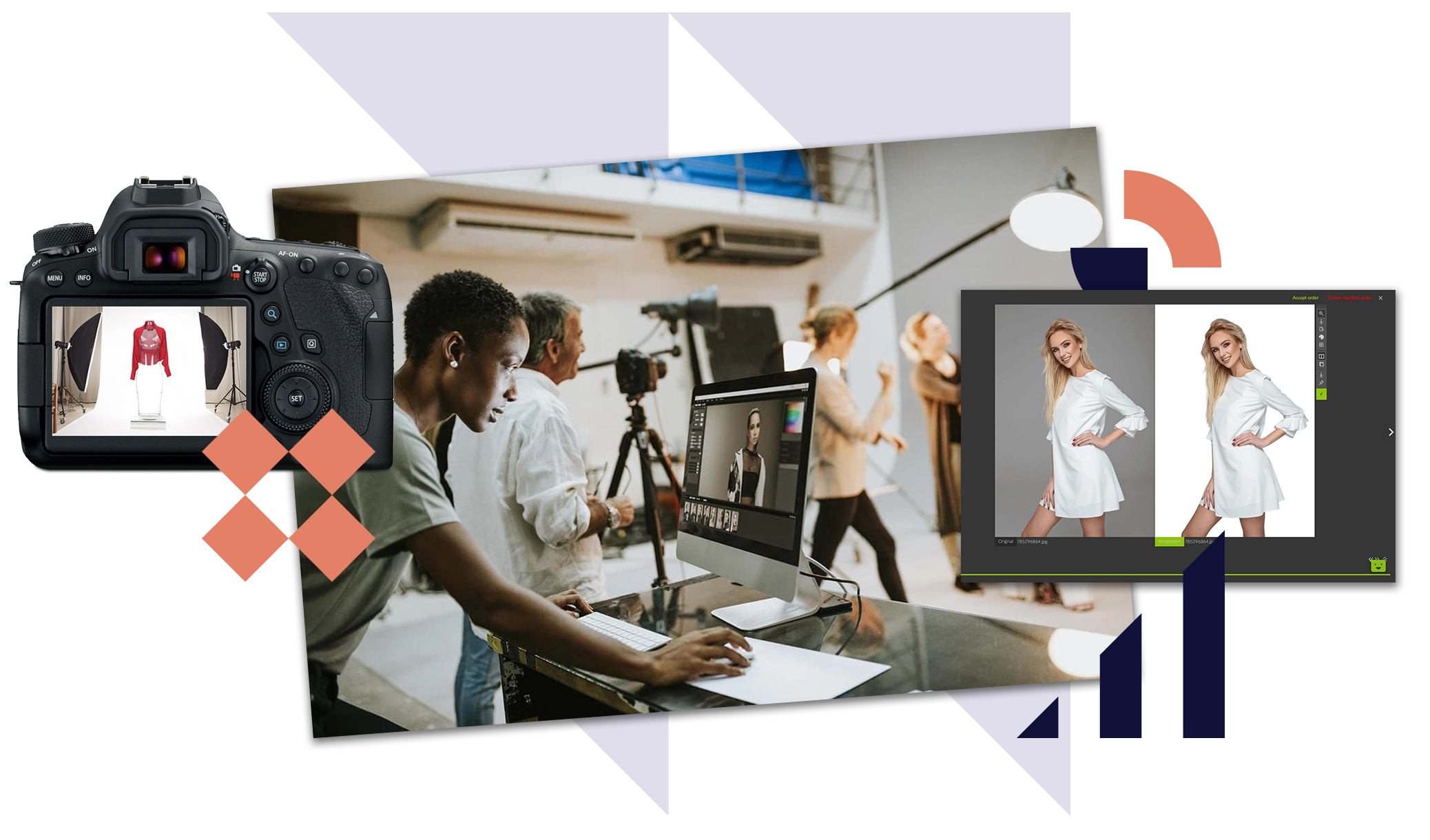 Outsource complex, editing work at scale
Regardless of complexity and volume, your images are edited on time and ready to publish.
Seamless integration into tech stack software and partner solutions
We offer seamless integration into your tech stack as well as the workflow solutions from our strategic partners.
On-model imagery at a fraction of the cost
Combine on-mannequin product shots with basic model shots to create on-model imagery with POS3D.
Fast ramp-up
Once specifications are clear and the work is up to your standards we can ramp-up to full production quickly.
Dedicated Client Success Managers and editing teams
Our dedicated teams ensure smooth day-to-day operations with predictable, consistent, high-quality output.
Manage your workflow with STREAM
Complete control of your workflow and image management with STREAM, our visual product content post-production platform.
Industry-leading Review tool
Review your images directly in STREAM. Use markers and predefined comments to speed up the process.
AI-driven automated editing for fast-turnaround
Groundbreaking editing automation and quality control enable fast turnaround times and lower costs.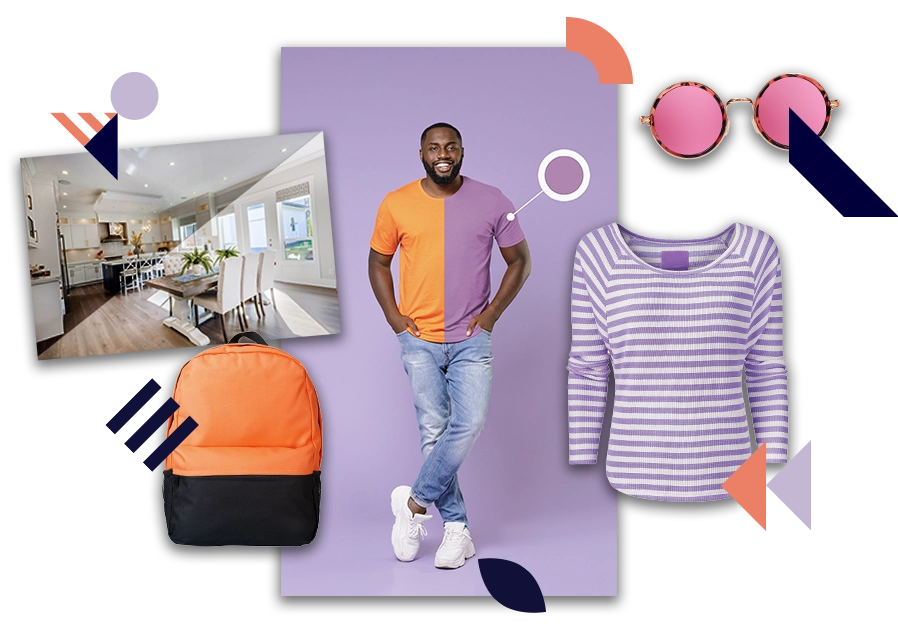 Complex, high-quality image editing at scale made easy
Bright River has the infrastructure, technology, and highly trained professionals to edit high-quality images at scale, regardless of complexity. Our dedicated teams develop the same detailed knowledge about all the 'if this, then that' decisions needed to meet your specifications. Your photos are edited in our 'one image, one editor' workflow to ensure quality, consistency, delivered on time, and ready to publish. And with the post-production taken care of, you can focus on optimizing your production process in the studio.
Manage your entire workflow in STREAM, our post-production platform
STREAM is our full-service SAAS platform for managing both your workflow and your image library. It is developed for you to have more control and save time. STREAM can be used stand-alone or seamlessly integrated into your existing workflow.
• Easily create new orders and track the progress in the application
• Keep track of all your images with the built-in DAM system
• Permanently store both original and edited images
• Add visual corrections and comments with the built-in review tool
• Seamless integration of infrastructures
• HTTPS, SFTP, and FTPS for fully encrypted connections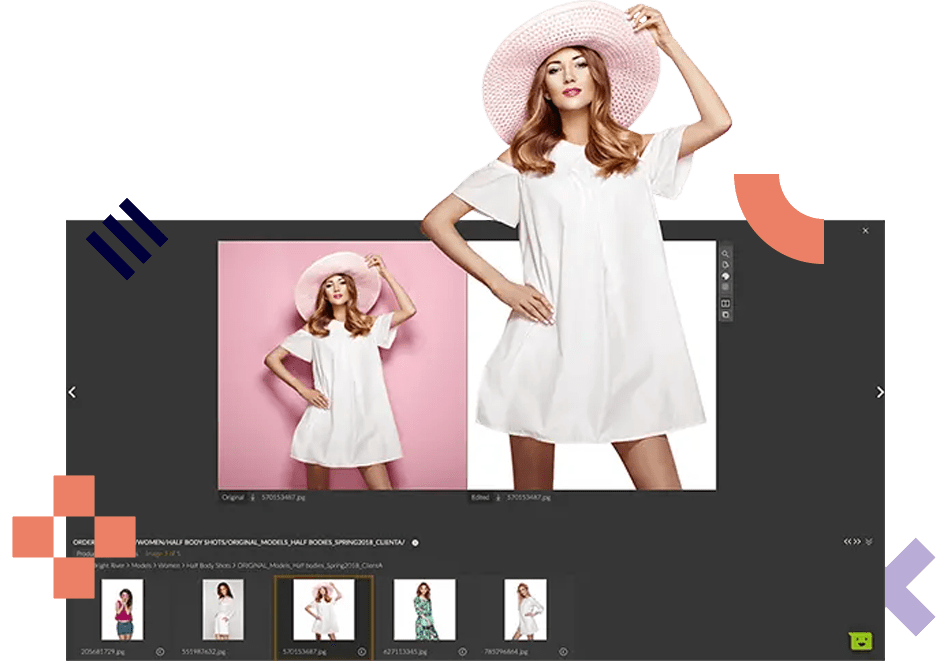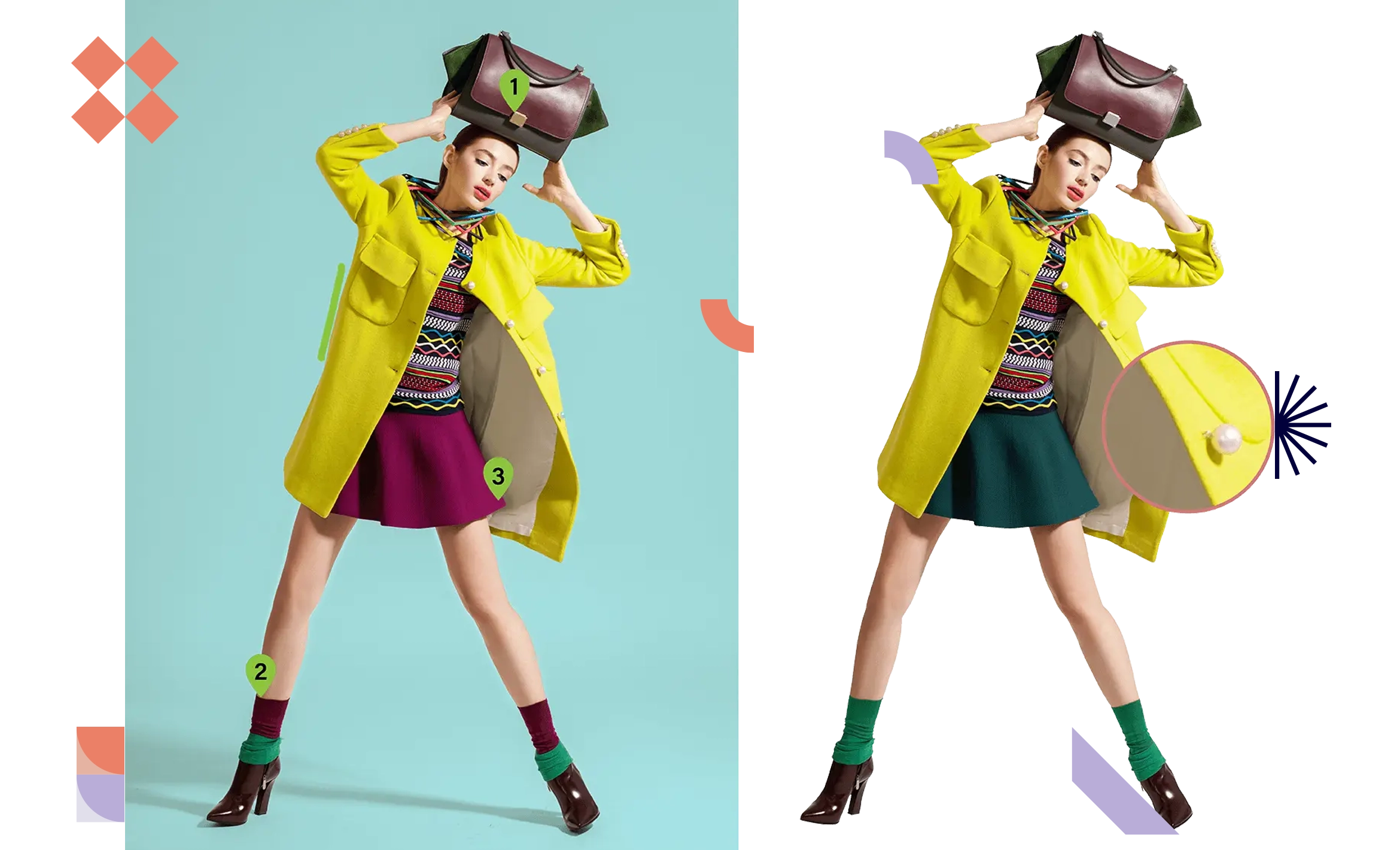 Speed up the review process
The Review tool is a key attribute to save time. It enables you to scan and flip through all edited images directly within the application. By displaying and comparing single images in 'before' and 'after' modus, large sets of images can be evaluated with maximum speed and efficiency.
• Before and after view
• Zoom functionality
• Visual correction instructions
• Grid overlay
• Predefined instructions
Need your images edited right now? Create a free account, upload your images, define requirements and download your ready-to-publish images.
Seamless workflow integration
Our Developer REST API gives you access to STREAM from any website or application. This allows STREAM functionalities to be connected to, for example, an Image Archive, External Storage Provider, or a Content Management System you use or prefer. Our developers are eager to help you build customized connections and integrations.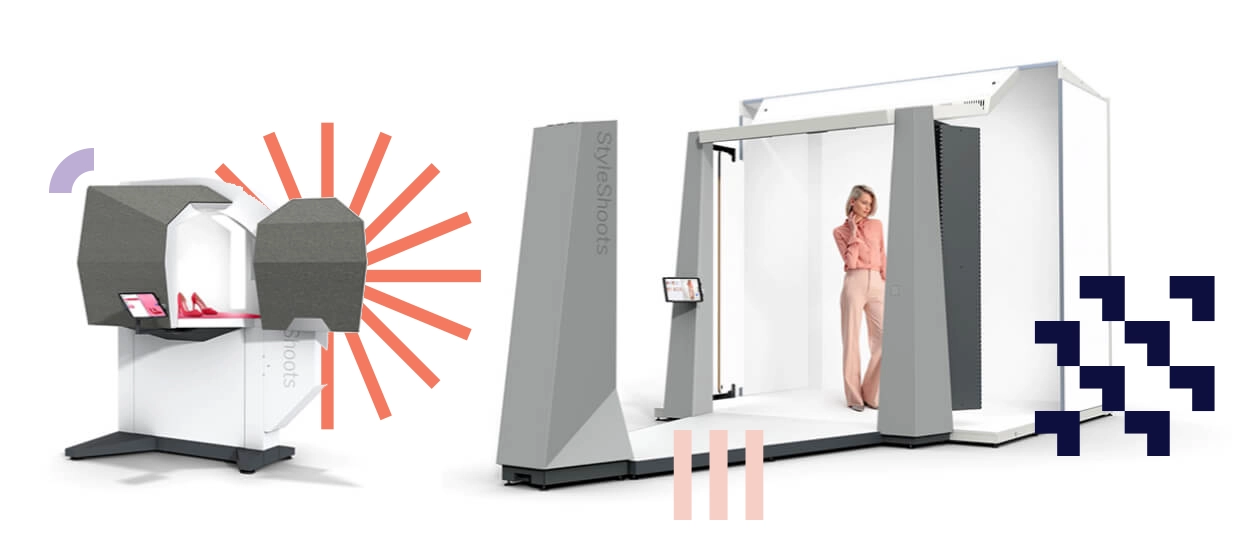 Produce high-quality Visual product content at scale
StyleShoots is an innovative producer of content production machines, enabling users to drastically speed up their photography and video shoots at the point of capture. StyleShoots and Bright River have implemented an integration between our client facing workflow management tools (Bright River's Stream and StyleShoot's operating system), enabling clients to easily transfer files from the StyleShoots machine to Bright River, to be post-production edited according to predefined custom or default standard editing specs.

Manage and deliver high image volumes through full workflow automation
The integration of SpinMe's powerful digital asset workflow solution with STREAM, Bright River's leading post-production workflow platform, enables clients to efficiently manage high volume images from the point of capture to online publication through full workflow automation. The integration allows images to flow through the whole process frictionless, resulting in a much more efficient workflow for studio managers.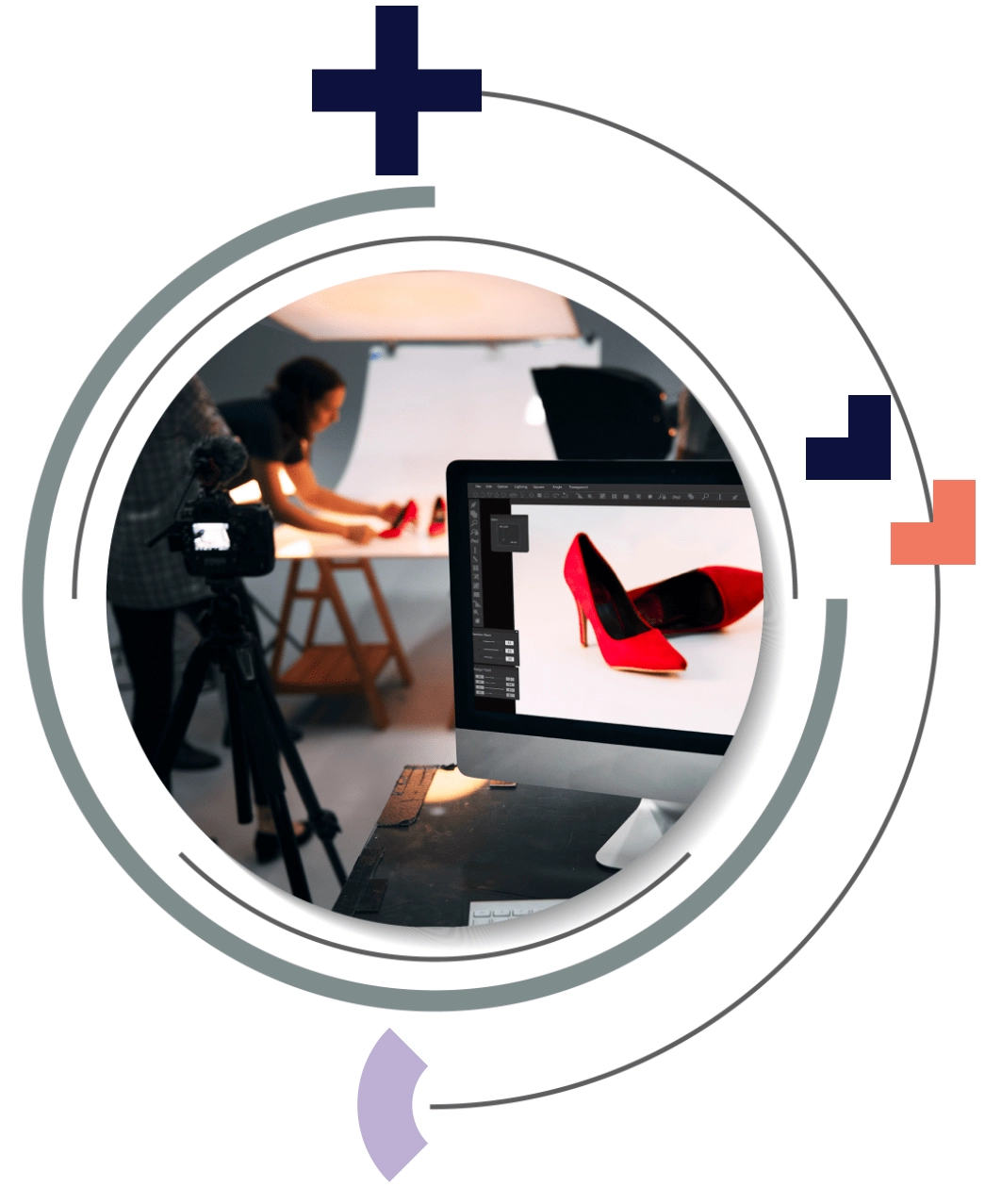 On-model fashion imagery redefined
Turn on-mannequin product shots into high-quality on-model imagery at a fraction of the cost while drastically reducing your studio-to-web time.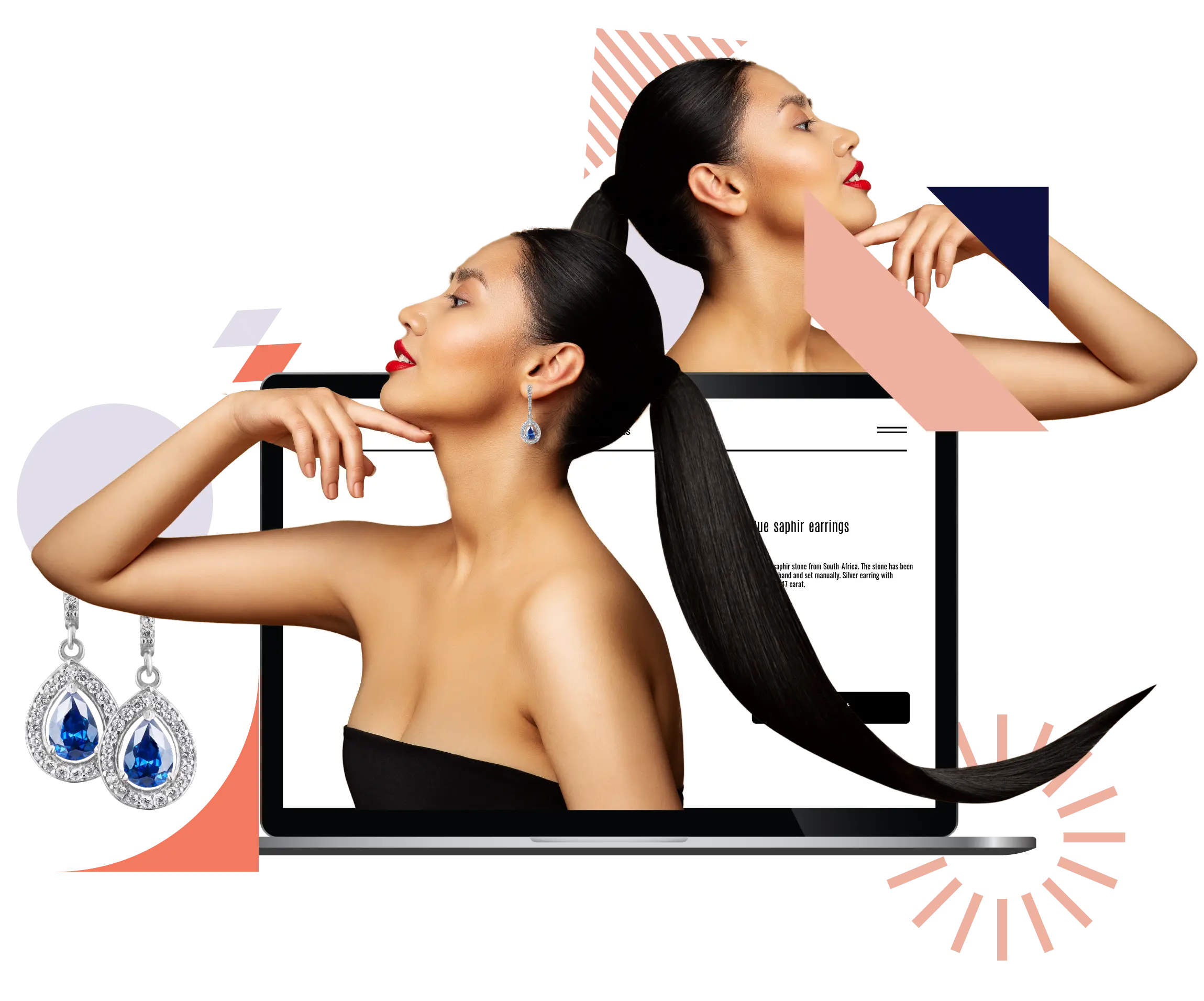 How can we help you transform
your business?
Schedule a 20-minute call for a free assessment. Together we will discuss your current visual content strategy and how its production is set up now. This way we can assess how we can best help you optimize that strategy while lowering your overall visual product content production costs.