Turn your Visual Product Content into a conversion magnet
Bright River empowers senior e-commerce professionals to optimize their Visual Product Content Strategy.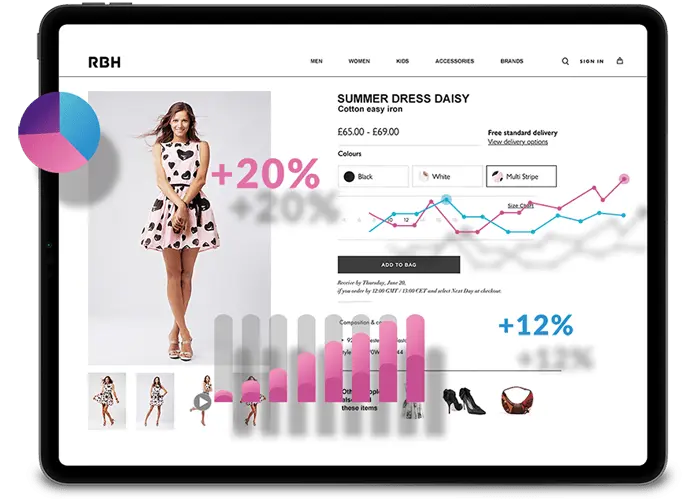 Quickly improve your Visual Product Content Strategy
BENCHMARK
See how your combinations of visual product content stack up against your key competitors' and industry standards
OPTIMIZED
Systematically identify opportunities to optimize your visual product content.
RESEARCH
Decrease returns and increase conversions through research-driven decisions.
INNOVATIVE
We offer a range of innovative solutions that you can implement straight away for quick wins.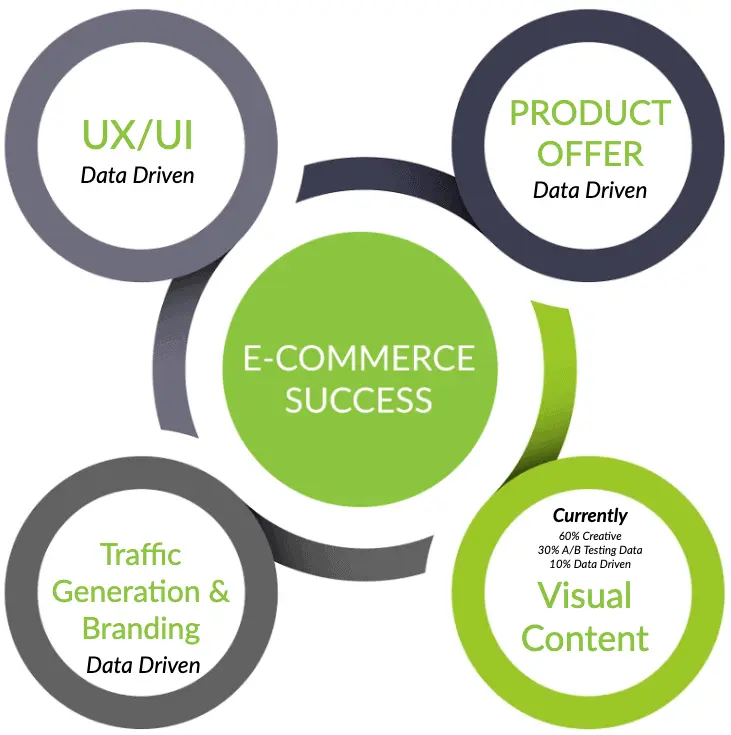 The four pillars of e-commerce success
We believe that the foundation of e-commerce success is built on four pillars. The first is a solid SEO/SEA strategy backed by strong branding to generate traffic. Next, you'll need a well-designed User Interface to offer an engaging User Experience. Thirdly, the Product Offer has to be just right. And finally, you need a strategy for your visual content optimization.
In most cases, the first three pillars are the result of data-driven decisions and subject to constant testing and improvement. It often remains a challenge to make decisions regarding visual content based on solid research data. Bright River can help you optimize the visual product content on your e-commerce site without relying on aesthetics alone.
Ecommerce success depends on an increasingly complex mix of Visual Product Content
Bright River helps solve the problem of how to realize the visual product content mix in an efficient and especially effective way.
Start optimizing your visual product content strategy today

The impact and desired outcome of visual product content in e-commerce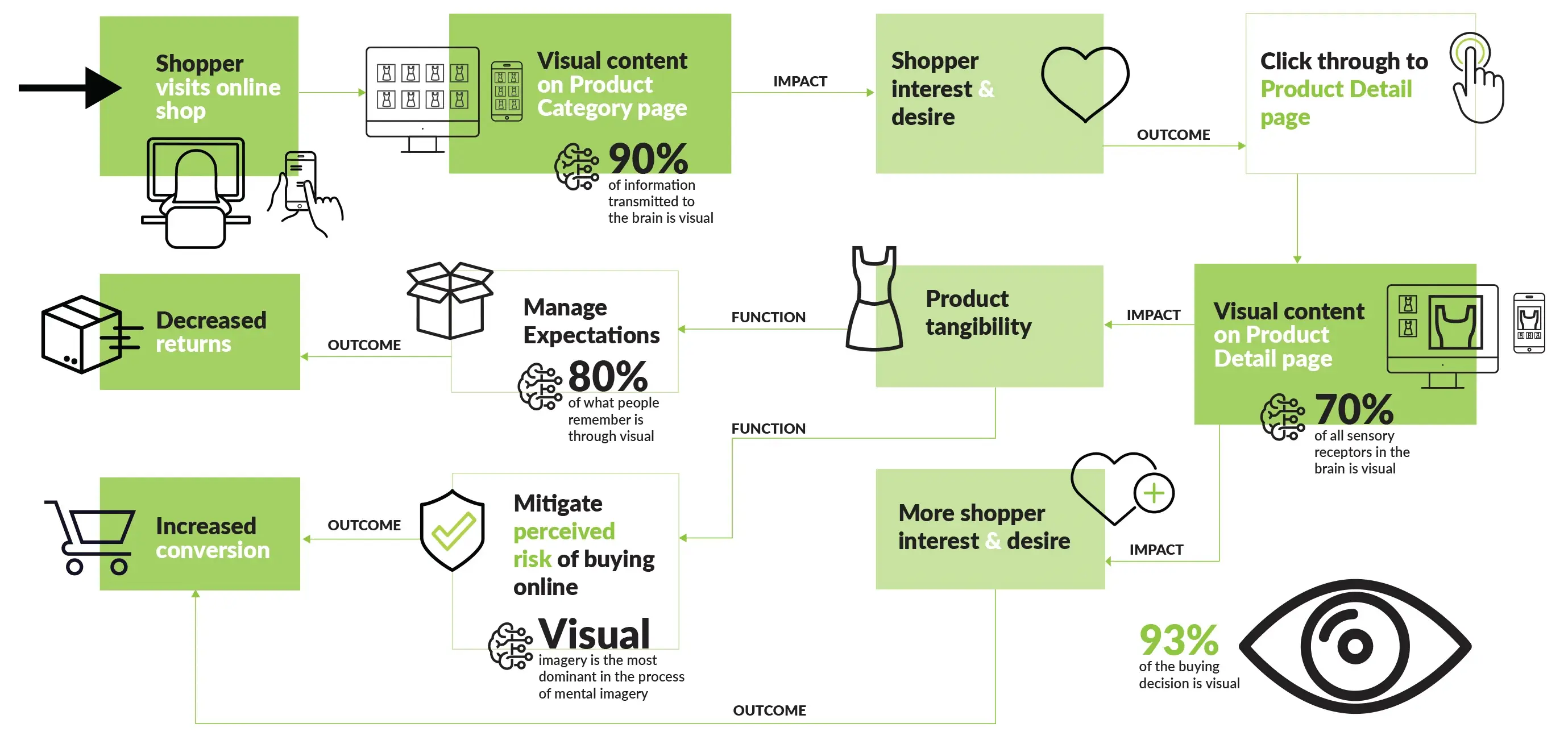 With the VPC Quick Scan, in addition to a few quick wins to implement straight away, you'll gain immediate insights into your current Visual Product Content strategy from one of our VPCO Experts. The Quick scan is free of charge and comes with no obligations, provided that you have an annual volume that exceeds 30,000 assets.
STEP 1
Request a VPC Quick scan
We do a Quick scan of the visual product content you are now using on your e-commerce site.
STEP 2
Set up a VPC Quick scan result meeting
We set up a meeting to discuss the results of the Quickscan and how we can help you optimize your visual product content strategy. No obligations or costs are involved.
STEP 3
Proceed with the implementation
Based on the outcome of the VPC Quickscan we can help you get started with implementing a mix of solutions that will help you increase conversion and lower returns.
All there is to know about optimizing your visual product content strategy – in only 20 minutes
In a quick 20 minute call, we will take a look at your current visual product content strategy and explain how we will set up the Visual Product Content Quickscan.